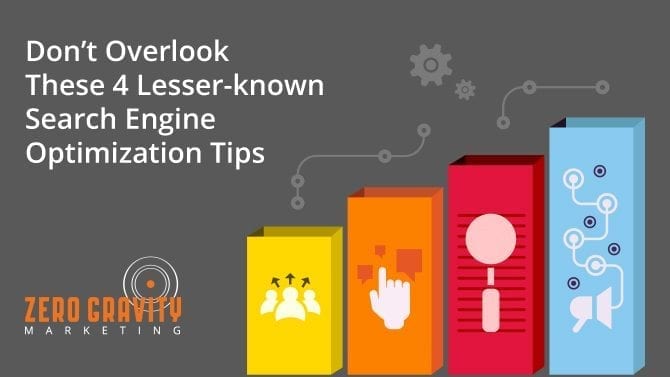 Don't Overlook These 4 Lesser-known Search Engine Optimization Tips
This year has been a crazy one for search engine optimization. With the addition of a mobile-friendly algorithm and artificial intelligence working behind the scenes, 2015 has definitely had its share of shake-ups. While the importance of high-quality content, keywords, and white-hat link building is still very much in play, there are a few lesser-known search engine optimization tips you need to pay attention to if you want to improve your ranking
Convert to HTTPS
Over a year ago, Google strongly encouraged all sites to make the change to HTTPS, which encrypts their site to make it more secure. They even said it was going to start out as a low-weight ranking signal, with the potential for more clout in the future. However, there are still a lot of non-secure sites out there. SearchMetrics even put it to the test and found that converting to an HTTPS site can improve your visibility on the SERPs by as much as 5%, so you should definitely take the time to get it done. While you're at it, check out our other search engine optimization tips for your URL.
Perfect Your Meta Description and Title Tags
Even though they improve your click-through rate and your ranking, many websites are still not giving meta descriptions and title tags the attention they deserve. Your title tags are the first sign Google has to determine what your different pages are about, so you want to include keywords while getting straight to the point. Your meta description is what shows up under the title tag in the SERPs, so it needs to accurately depict what the reader will reveal when they click, while being unique enough to catch their attention.
Check the Code
Not only do error codes frustrate your users, they can result in a penalty from Google, so our next search engine optimization tip is to make sure that all of your code is intact. Check for any page not found errors (404) or temporarily moved errors (302) to make sure none of them exist. If a page must be moved, a 301 redirect is the only way to go.
Confirm Your Indexing
After following all of our search engine optimization tips, it would be a shame to not even be indexed by Google. To prevent this, make a sitemap and submit it to Google to help your site get indexed quickly. Then, login to your Google Search Console regularly to ensure your entire site is getting indexed properly.
As you know, our best search engine optimization tips are always changing. Today, these are the things you should pay extra attention to, but tomorrow it could be something completely different. If you want to stay ahead of the curve, our search engine optimization services are a no-brainer. Contact us today to learn more.