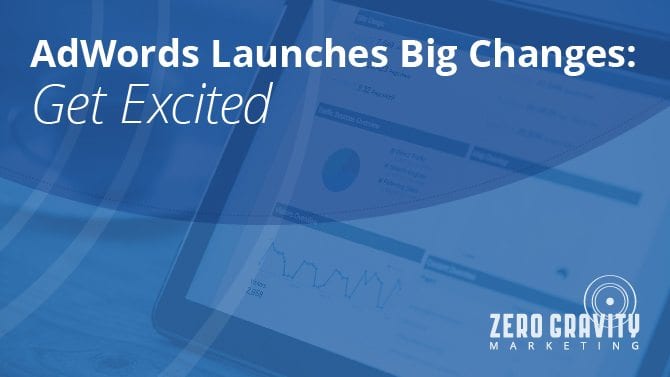 AdWords is one of the best ways to quickly increase your traffic and garner the attention of a qualified audience. Recently, they added even more features to help with your digital marketing efforts. Here is a look at the newest AdWords features to incorporate into your PPC marketing:
Improved Promotion Extensions
A promotion extension is essentially language in your ad that offers readers a special discount. These can include promotion codes, percentages off, and a time frame for the offer. Promotion extensions have had limited availability since last year: They could be used in certain markets, and they could only be shown in the Google Shopping section of AdWords. Now, they are available worldwide in all languages and currencies, and they can be integrated into traditional AdWords text ads. This is a great opportunity to entice users into clicking on your ad to earn an exclusive discount.
Customized Intent Audiences
Google is introducing the option to customize your intent audiences on the Google Display Network. This specifically targets people who are looking to buy the types of products you are offering. Google determines this by looking at data from your AdWords campaigns, youtube channel, and website. When setting up custom intent audiences, you will have two options. One is the ability to create your own audience based on the URLs and topics people will most likely be interested in based on their online activity. The second option is automatic. Google will use its machine-based learning to predict characteristics of your target audience.
Easier Ad Variations
Google now makes testing ad variations simpler and you can test different ad variations. Once enough data has been collected, AdWords will show you which ad will perform the best. You can use this feature to test headlines, descriptions, and display paths.
If you aren't already a user of Google AdWords, these new features are going to make PPC marketing even more appealing. There more defined targeting options and features to entice clicks. AdWords says their goal is to make your PPC efforts more efficient and effective, and it sounds like they are well on their way to making this a reality.
These new features are already available in AdWords, so if you want to put them to work for you, contact Zero Gravity Marketing today. We would love to help you make the most of your advertising dollars by integrating PPC marketing into your comprehensive digital strategy.