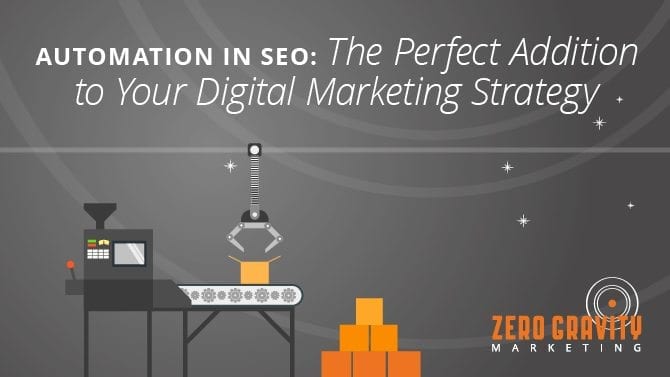 Just over the past few years, automation in SEO has become extremely popular. It allows you to track data, gain insight on conversions, manage your business listings, and post on social media. Here is a look at the benefits of automation in SEO, as well as a rundown of where a digital marketing firm comes into the picture.
Benefits of Automation in SEO
By automating some parts of your SEO campaign, you can free up time to work on the aspects of digital marketing that have to be completed manually. Some of the things you can employ automation to handle are:
Making sure business listings are all up to date
Publishing pre-scheduled social media posts
Compiling information from various sources, such as any online reviews about your brand
Humans Are Still Very Relevant
The truth is that most aspects of SEO simply cannot be automated. The process is too complex with too many variables that come into play. Some of the tasks that will probably always have to be completed by a human brain include:
Analyze current rankings and see which keywords and phrases are performing the best
Perform keyword research to find target terms with low competition and high relevancy
Optimize all content on your webpage to ensure a positive user experience while also helping your SEO efforts
Study conversions and see which marketing channel is having the most success
Humans and Automation: Better Together
While technology is certainly improving, and automation in SEO does take care of the more mundane tasks, Digital Marketing is better when automation is partnered with marketing experts. The in-depth analysis that is required for an effective SEO strategy cannot be completed by a machine. It takes extensive knowledge and experience to be able to look at the data and make smart marketing decisions—and if you skip this step, you will likely be wasting your marketing budget on channels that aren't providing a strong ROI.
The best method is to use the automation in SEO to gather the data, but then have a specialist analyze it. At Zero Gravity Marketing, we are experts at SEO, and we know exactly when automation can come in handy, and when the job is better left to the human brain. To learn more about how we use automation in SEO, contact us today. We would love to show you how you can make it work for you without sacrificing the integrity of your digital marketing strategy.