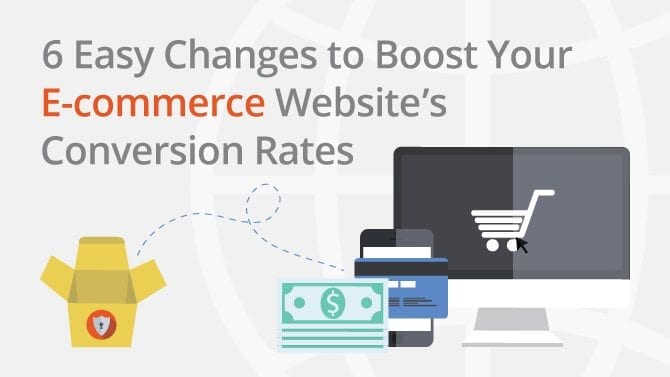 It doesn't matter how amazing you are at SEO if you can't convert your visitors into customers. You probably already know that, yet you still can't figure out why you aren't making more sales. Sometimes it's the simple things that can make the biggest impact on your conversion rates. If you can make some (or all!) of these changes to your e-commerce website, you will likely see your sales go through the roof.
Show Reviews
Did you know that 61% of people refer to reviews before making a purchase online? If you are not offering these honest opinions on your site, then people are looking elsewhere for them. Sure, some of these people may come back to you after checking out the reviews on your competitor's site, but you know the chances of that happening are very slim.
Keep it Interesting
Your product descriptions are crucial in making sales. Do they inspire the reader to buy the product? Do they explain why the customer can't live without it? Make sure that all of your descriptions focus on benefits and not just features. You should also provide a variety of articles, videos, and other interesting bits of information to show your visitors that you are the expert in what you are selling. If they trust you, they will buy from you.
Highlight Your Strengths
Hopefully, you know what your competitors have to offer. Which means you also know what makes you better than them. Take this information and shout it from the mountaintops. Do you have free shipping? Are you willing to customize your products? Do you make your products in the USA? Are you a family company? Whatever it is that makes you different, market the heck out of it.
Offer Coupon Codes
If you are going to provide coupon codes, make sure everyone has access to them. If you have a spot at checkout for people to enter a promo code and they don't have one, they will head to Google and try to find one. As you know, the last thing you want is for them to leave your site for any reason, so make it easy for them to find your current promo codes on site. They will feel like they are getting a great deal and you just secured a customer.
Make it Simple
Take a look at your website with an outsider's view in mind. Is it easy for you to get around the site? Can you find different options, product specs, and stock information without much effort? When you want to buy something, is it a painless process or do you have to sign up for an account first? Make sure that your checkout process doesn't require any more information than you need to process the sale and aim to keep the purchase button above the fold (so no scrolling is required). Also, the more payment methods you can offer, the higher your chances will be of closing a sale.
Be Transparent
Finally, you need to be upfront about your stock levels, shipping charges, and return policy (you better have one!). Nobody likes surprises when they are just about to make a purchase.
Well, that about covers it. These simple improvements can boost e-commerce conversion rates while making your customers happy. Just make sure to keep up on your SEO strategy, too, so people still keep flocking to your site.