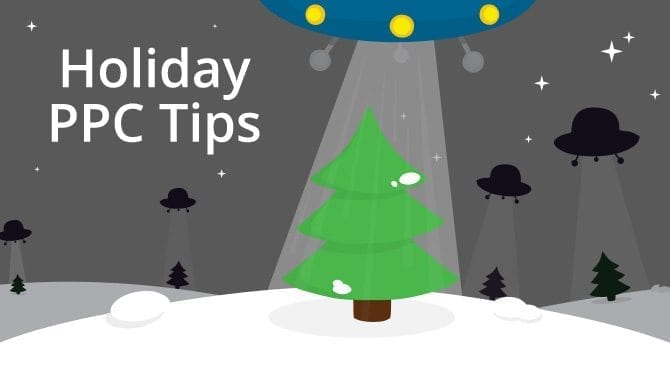 Christmas PPC Campaign Tips Help Capture Seasonal Buyers
The holiday season is fast approaching, and holds the click-power to make or break many online retailers. Use pay per click advertising to pull in customers this holiday season with our list of Christmas PPC tips. Incorporate these PPC tips into your advertising plan to help increase your sales and raise brand awareness during this essential ecommerce season.
Target Holiday-Related PPC Keywords
You may not sell holiday themed products but that does not mean you cannot get in on the high traffic queries that tend to pop up around the Christmas season. For example, you may sell year round string lights and typically run PPC campaigns centered around terms like "string lights" and "outdoor lights." It is worth your while to start running PPC campaigns on similar terms that include holiday related keywords, such as "Christmas lights" or "holiday string lights." The simple inclusion of these holiday related terms could help spike visits in the months leading up to the holiday.
Use Christmas or Holiday Specific Ad Text & Images with your Holiday Keywords
Not every buyer knows exactly what he or she is looking for. Optimizing for this uncertainty can work in your favor, as buyers who are feeling the pressure to purchase holiday gifts are more open to suggestion than the typical shopper. A good Christmas PPC tip is to use holiday related ppc ad images and text related to long tail queries, such as "10% off the perfect gift for Mom this holiday season" or "The perfect Christmas gift for the Dad who has it all."
Offer a Holiday Promotion in Your PPC Campaign
Year-round, buyers are budget conscious and always looking for a deal. To appeal to customers who want to save while still finding the right gift for every family member, have PPC ads include a coupon or promotion code. A site wide coupon or promotion encourages the customer to buy something, even if it isn't the product they originally had in mind.
Google Shopping Ads Are Your Friends
If you've never done it before, now is the time to start using and capitalize on Google shopping ads. These ads show up at the top of Google search pages, with images and links to your online store. For more information on Google Shopping Ads read "Google Product Listing Ads: Google Shopping."
Don't Forget Your Budget
Competition increases around the holidays, as every retailer wants that holiday traffic. Keeping a close eye on your bottom line is especially important, as a high cost per lead can make a transaction lose profitability and actually end up costing you money.
Your Site Must Be Mobile-Friendly
PPC ads will not be displayed for websites that are desktop-only. If your website is not accessible and easy to navigate for all devices (tablets, smartphones, watches) your holiday PPC campaign will suffer. For more information on this change, read "Mobile-Friendly Google Adwords." It's only a matter of time before other search engines make this change as well.
If holiday PPC campaign management seems a little too complicated for you, or you simply don't have the time include these Christmas PPC tips or manage your own campaigns during the busy holiday season, contact us for assistance. Our experienced marketing professionals create results-driven PPC campaigns to increase conversions and help you capture all that holiday traffic.