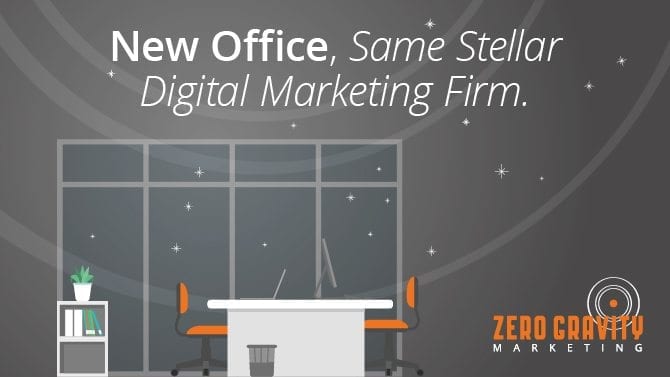 Earlier this month Zero Gravity Marketing relocated to a swank new office in Madison, Connecticut. We are thrilled to become residents of this picturesque town center and we can't wait for you to see the new digs for yourself. Our modern, collaboration-centric office aside, we are already in love with the quaint town of Madison. Our Digital Marketing firm in Madison, CT is located close to several amazing local businesses and Hammonasset Beach State Park:
Hammonasset Beach State Park
One of Madison's most prized treasures is Hammonasset Beach State Park. As the largest shoreline park in Connecticut, this is the place to be to relax in the sun, take a calming stroll on the boardwalk, or even go for a refreshing swim. This nationally known State Park is only three miles from our office.
Moxie Restaurant & Bar
A mere two doors down from our digital marketing firm is Moxie. The restaurant puts a new spin on American comfort food in a relaxed environment. With a lunch menu featuring mouthwatering items such as shrimp gumbo, blackened fish tacos, and slow roasted pork cheeks, we will definitely host some client meetings here.
RJ Julia Independent Booksellers
A staple in Madison, CT is the RJ Julia Independent Booksellers bookstore. They have been a favorite for locals for over 26 years, featuring both national best sellers and small town masterpieces. In fact, RJ Julia is so popular that it has won several awards for their excellence as a bookstore. They have over 300 in-store events each year, including famous author readings from global greats.
Willoughby's Coffee & Tea
We wouldn't be a legit digital marketing firm if we didn't rely on a hot cup of joe to get us through the day. Luckily, Willoughby's Coffee & Tea is right down the street. Since 1985 they have been providing Madison, CT with fresh, decadent coffee, and we can't wait to get our share.
Madison Art Theater
After work, we might just find ourselves at Madison Art Cinemas. Unlike big-city theaters, Madison Art Cinemas focuses on independent, artistic films that are sure to inspire. All of their showings are first-run films made either domestically or overseas.
Jia Mei Asian Kitchen
Lunch is a mandatory part of our day, and with Jia Mei Asian Kitchen close by, we should always have full bellies. Chris Uzzo (our CEO/Founder) has already declared this establishment as one of his favorites. With authentic Asian recipes featuring fresh local ingredients that have been cooked to perfection, it's no surprise why.
In addition, we are proud to be surrounded by companies that are providing exceptional services to the residents of Madison, CT. Clarity Software Solutions offers simplified healthcare communications software, Stifel gives expert financial advice to individuals and corporations, and Murtha Cullina Attorneys at Law provides expert legal representation in multiple niches.
We are also excited to be located near SMORSTiX, sellers of the perfect marshmallow roasting stick, Robertson Madison, an upscale women's clothing boutique, and Everthine, a premier custom bridal shop.
With all of these incredible neighbors and our deluxe new office space, it's clear that we are thrilled with our relocation to Madison, Connecticut. To learn more about our digital marketing firm, give us a call today.