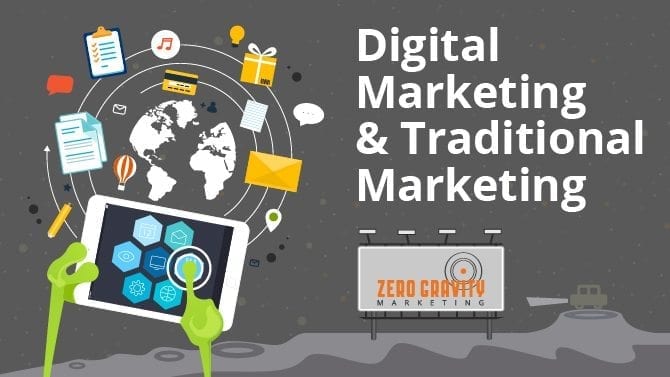 Some may think that with the exponential growth of the Internet, traditional marketing has become obsolete—but this couldn't be further from the truth. Traditional marketing (e.g. print ads, television commercials, billboards, newspaper ads, etc.) and digital marketing can be combined to improve the overall effectiveness of any marketing campaign.
SEO and Direct Mail
Direct mail is a great way to reach a wide audience, but with the help of a strong SEO campaign, its results can be multiplied. Many interested direct-mail recipients will turn to Google to find out more information about the company being advertised. By using white hat SEO to gain a top spot on the SERPs, a company can ensure their customers will find them when they come looking. It's a much better end result than them stumbling across a competitor and having the direct mail efforts go to waste.
Social Media Marketing and Billboards
social media marketing and billboard advertising were made to work together flawlessly. A hashtag campaign is the perfect example of this. By encouraging passersby to use a certain hashtag on social media, a company can build excitement about their brand online while still growing a strong brand identity offline. Even simply stating, "Follow us on Twitter" can encourage people to locate a company online and begin a personal relationship with them.
Online Feedback and Print Ads
It's no secret that online reviews are important for high rankings in search results, but they can also be valuable tools to use in print ads. By incorporating the positive reviews left on Yelp and social media into a newspaper or magazine ad, a brand can make a more memorable first impression. On the flip side, companies can ask their print-ad readers to leave a comment or testimonial online.
YouTube and Television Commercials
YouTube is a dominating domain on Google, so YouTube videos should be a part of any company's digital marketing strategy. However, that doesn't mean the videos only need to be used online. In fact, youtube can be an excellent place to test television commercials to see which ones receive the best response before rolling one out nationwide. Or vice versa, a television commercial can also earn a company clicks on YouTube.
No company is alike, and no marketing strategy is the same, but when digital marketing and traditional marketing are used together, everybody wins. Zero Gravity Marketing understands this, which is why we offer both digital marketing and traditional marketing. Contact us today to see how we can combine the two to boost your success.