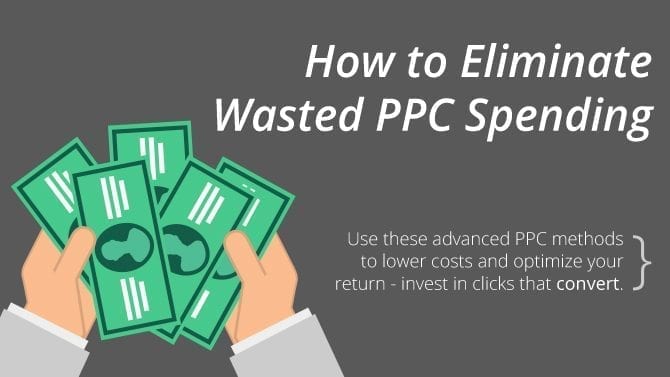 According to this survey, the average business wastes 25 percent of their monthly PPC spend of approximately $1,200. That's $400 in missed opportunities stemming from poor keyword selection, lack of ad relevancy, and other factors. Take control of your ad budget by eliminating wasted PPC spending with these advanced AdWords management methods.
Where You're Wasting PPC Spending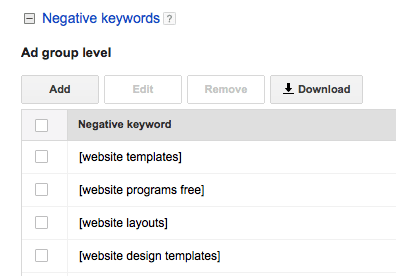 Before you can eliminate wasted PPC spending, you must understand the Google AdWords interface and settings.
AdWords allows you to manually set negative keywords, or keywords that ensure your ad will not be shown when they appear in search. For example, a fish market wants restaurant business but does not sell live fish for pets. By adding terms like "fish tank" or "aquarium" to a negative keywords list, they ensure that no aquarium shopper will see their ads. They save money by not showing ads to a user who will never convert.
You're also wasting money when your keywords are too broad. Google often shows broad keywords in searches where the keyword isn't an exact match, which greatly limits its chances of being relevant and converting a user.
How to Eliminate Wasted PPC Spending
These tactics will help you eliminate wasted PPC spending and invest instead in clicks that convert:
Use modified broad matching – Modified broad matching ("+fish + market," for example) tells Google to return your ad only when queries match both terms. With modified broad matching, your ad won't show when users search for a "flea market" or "fish recipe." This greatly limits the amount of irrelevant impressions, reducing your a expenditure and increasing the likelihood of conversion.
Geotarget keywords – Unless you supply niche products across the globe, you'll probably want to use geotargeting in your PPC ads. This ensures that only users search in (or looking for services in) a geographic area see your PPC spend.
Adjust when ads are seen – Time of day can have a big impact on conversion rates. AdWords allows you to turn off your ad at designated hours when it may not be profitable for you.
Optimize for mobile – If you're trying to target mobile device uses (hint: you should be), make sure you're bidding on mobile-optimized ads. Money spent on non-responsive ads is money down the drain.
Adjusting Bids – Reduce bids on low-performing keywords and raise spending on high-performing keywords.
Odds are, those responsible for managing AdWords budgets aren't SEO experts, they're trying to do the best they can with these tools. Unfortunately, the AdWords platform's default settings are designed to give you the highest number of clicks. More clicks means more money spent. To stretch your budget, you want to invest in the clicks that are going to deliver the biggest result instead. 
Contact Zero Gravity Marketing to manage your PPC campaign. We will help save you money, optimize your return, and help your business grow.