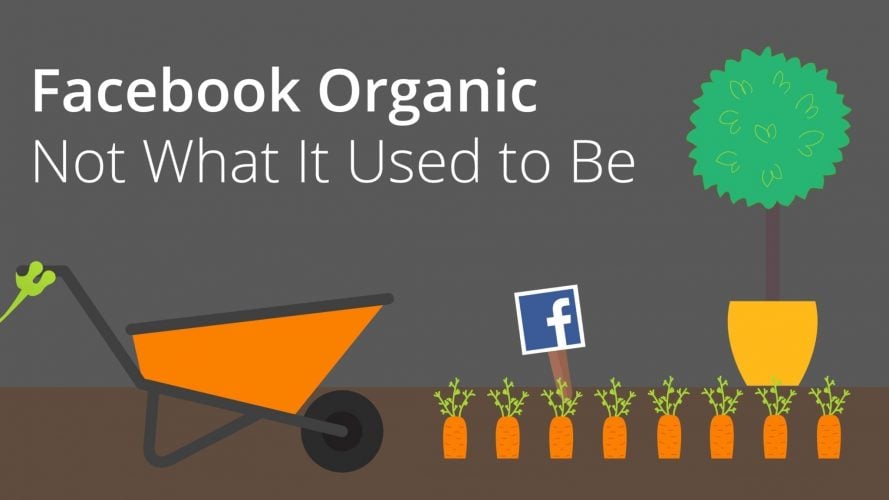 With almost 1.5 billion active users every month, Facebook can be a powerful place to advertise. You can build up your fan base by getting people to like your page, and then when you have something to promote, these followers will be the first to know—if they are lucky.
The Good Ol' Days
When Facebook's Business Pages became a thing, you could count on a huge portion of your followers seeing every post you made (15% was usually the minimum reach, with many posts reaching 50% or more). But then Facebook started getting complaints from its users that they were seeing too many promotional posts, so Facebook changed their ways. Starting in January of 2015, they vowed that users would see fewer posts asking them to buy this or install that, and that companies should expect to see their organic reach drop dramatically.
What Happens Now
Well, at least Facebook was upfront about it, but that doesn't make it any easier to deal with. The latest findings, as reported by Marketing Land, show that the average organic reach is laughable compared to what it used to be, and it does vary based on the type of post:
Images reach an average of 3.73% of followers
Links will make it to 5.29% of your followers' newsfeeds
Text-only posts will be read by 5.77% of followers
Videos will show up in 8.71% of your followers' newsfeeds
Not All Hope is Lost
While Facebook may not be the marketer's dream that it used to be, there are still some things you can do to make it worth your time:
Change Your Content – The big reason for the change was to decrease the number of promotional posts being shown on newsfeeds. Therefore, if you fill your posts with valuable information, they are more likely to be seen. Your posts can still reach a huge audience if they get likes, comments, and shares—interaction shows Facebook your content is appreciated by the masses, so they will show it to more people. The power of a Facebook share should never be underestimated, so produce posts that you would want to pass along to your closest friends and family. As Top Dog Social Media points out, selling should be kept on your website and was never the point of Facebook anyway.
Invest in Facebook Ads – Facebook may have decreased the organic reach of your posts, but they are still one of the best ways to spend your marketing money because you can get uber-specific about who sees your ads. And as you know, Facebook knows a whole lot about their users. For example, if you are a wedding photographer, you can target only people who are engaged. Focus your ads to a very specific region, age group, or anything else. And since you only pay if the ad is clicked on, you really can't go wrong.
The bottom line is that Facebook is a great way to interact with your followers, and you need to have a strong Facebook presence to be considered legit in the eyes of today's consumers. However, if you are counting on Facebook to actually grow your sales, you are going to have to get a little more creative (and invest in some ads) to make that happen.
If you need help with your Facebook advertising, or you would like to focus on your own digital assets (website, blog, email list, etc.) instead of relying on other platforms to get the job done, contact Zero Gravity Marketing today.