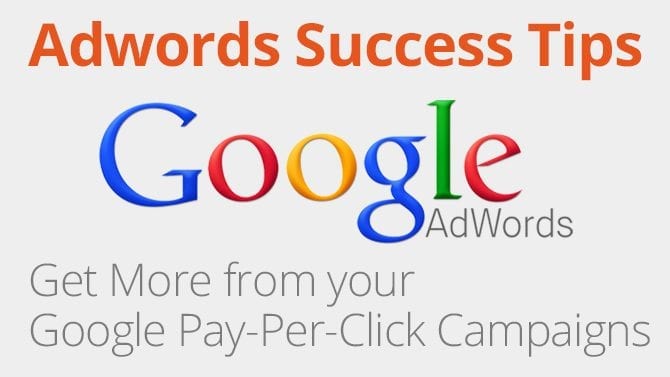 Get More from your Google Pay-Per-Click PPC Campaigns
We're a couple of months into 2014, and if your PPC strategy from late last year needs some fuel injection, try these expert tips:
Analyze AdWords performance by location – You can (and should) look at the percentage of cost and percentage of revenue generated for each geo-targeted ad. Armed with this info, you can optimize bids for specific territories and omit unprofitable regions.
Use Broad Match modifiers – Double check that you're getting your expected results when using AdWords Broad Match. You may be showing your ad to a too-wide group of searchers. You can add modifiers (or use Exact Match) to gain relevancy and narrow your reach, if needed, and get more conversions.
Track AdWords performance by day and time – Learn about your best days and hours for AdWords traffic and adjust your ad scheduling to take advantage of these days/times.
Explore AdWords remarketing advancements – These features let you provide a unique experience to your prospects based on their demonstrated preferences. Make use of RLSA (Remarketing Lists for Search Ads) and Dynamic Remarketing. RLSA allows you to customize bids (and content/text) toward prospects who've visited your website before when they search Google for your product. This helps you to pull in those who've already shown an interest. Dynamic Remarketing re-introduces past site visitors to products they viewed/liked and (like a good salesperson) suggests things that visitor might also like.
Use AdWords extensions – Want better results? Google reports that click-through rates may increase up to 30 percent, getting you more conversions and decreasing your Cost Per Click. If you're still using basic link extensions, check out the possibilities which include: deep links to important specific product/service pages, click-to call phone numbers for mobile search users and newsletter subscriptions, as well as showing off gold stars (seller ratings) and Google follower numbers and +1s to your ad. (Boost your trust factor!) There are many, many more. Ad Rank factors in extension click-throughs, cost-per-click (CPC) bid, and quality score, so make sure you're up to date.
Track phone calls – AdWords often spur phone calls, but you may never know how many calls you're getting from specific ads without this software. Try Call Rail, Mongoose Metrics or LogMyCalls.
Watch competitor activity and AdWords strategy – Which keywords are your competitors using – and which are performing? Try Keyword Spy orSpyFu.
Update negative keywords – Study recent searches and add to your list of negatives to avoid ad triggering for unfavorable keywords.
Analyze mobile traffic per device – Did you know that you can analyze traffic by device used in AdWords? With this granular info, you can optimize your bidding strategy.
Check for AdWords duplicates – If you accidentally duplicate keywords in your AdWords accounts, they can reduce your Quality Score and increase your cost-per-click. Use the free offline Adwords Editor to remove duplicate keywords quickly.
Review AdWords landing pages – Relevance and value of landing pages is part of your Quality Score, so be sure to evaluate and check that customers are being routed to the best webpage on your site. To determine the best landing page, try running an A/B test and see which of two given pages performs better with your ad.
Need help managing your AdWords PPC? Contact Zero Gravity Marketing.
Sources: