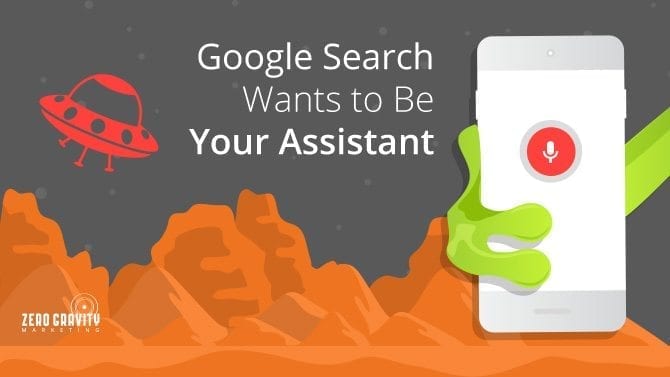 Google Search Wants to Be Your Assistant
Apple has Siri, Amazon has Alexa, Microsoft has Cortana, and Facebook has M. But what about Google?
On May 18, 2016, at their annual development conference, Google announced rolling out their own virtual assistant, which they are astutely going to call Google assistant—the lack of capitalization is intentional. Yes, their supposedly game-changing artificial intelligence was given a common noun. Despite the non-humanizing name, Google assistant seems like it could conquer the virtual assistant world.
Google's Vision for Google assistant
Google has been the leader in search for a while now, but these searches are one-way conversations. A user types in a query and they are shown results. It is then up to the user to complete the task, such as purchasing the movie tickets or navigating to the theater. Google's goal with Google assistant is to make this a two-way conversation. They want it to be a natural flow of language that results in the user getting their daily tasks completed for them. As Google assistant gets to know the user, it will be able to provide even better help with day-to-day requests.
It's Not Just for Your Phone
While incorporating Google assistant into Google Search is surely exciting, it gets even better. Google is also introducing its own centralized information center that will serve as direct competition to the Amazon Echo. This device will be called Google Home and will allow the user to have direct conversations with Google assistant, as well as ask for it to play music, check a flight status, or even turn on the lights. And unlike the Echo, Google Home will be available in different colors and materials, so the user can choose one that coordinates with their home décor. About its release, Google has only said it will be released later this year, and no price point has been mentioned.
With the impending incorporation of Google assistant on the horizon, it is even more important for companies to rank highly within Google Search. After all, these are the same results Google assistant—and therefore Google Home—will be broadcasting when prompted.
If your site has not been optimized to compete on the SERPs, you don't have time to waste. Contact us today to learn how you can improve your content to keep up with the future.