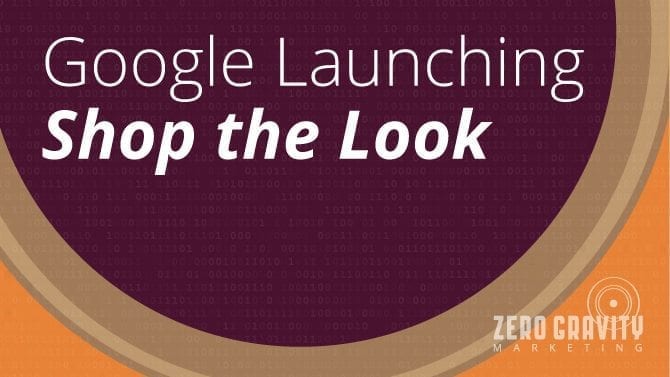 Google is launching a new feature called Shop the Look, which allows users to shop products shown in fashion and home decor-related images on Google. Images indexed on Google from popular fashion blogs and social media accounts will now show a series of Shopping ads, allowing users to shop the items featured in the image by simply clicking through and viewing the same or similar products for sale on the Internet.
According to Google, approximately 90 percent of smartphone shoppers do not know what brand they are looking for when they start shopping. Furthermore, nearly 50 percent of American readers review fashion blogs to discover new trends and design ideas. Google created Shop the Look to help these users discover specific brands and find the items featured in photos posted on popular blogs.
With Shop the Look, Google users searching fashion-related terms like "formal dress" or "daytime dress" will be shown photos of popular bloggers wearing an item or an outfit that matches the search description, complete with shoes and accessories. Once the user clicks the image, Shop the Look will show a gallery of the exact same items featured in the chosen image. If the exact same item is no longer available for purchase, visually similar items will be shown instead. By clicking on one of the images in the gallery, the user will be taken to a site where they can purchase that item.
To see how this works, take a look here: https://adwords.googleblog.com/2016/09/shop-look-on-google.html
The images that power Shop the Look will be curated from bloggers, brands, retailers, and social media accounts. They will be sourced from Google partners, such as Polyvore and LIKEtoKNOW.it. LIKEtoKNOW.it currently allows fashion publishers to monetize their social media posts by sending followers affiliate links to the products featured in their image. Fashion-minded followers simply have to "like" a social media post on Instagram, and they will be promptly emailed individual photos of the featured items and links to where they can purchase each item. With Shop the Look, content posted by these fashion bloggers and influencers will be searchable by a much larger audience, thus increasing their overall revenue.
In the process of creating a larger audience for fashion influencers, Google will also be able to monetize image searches by charging retailers on a cost-per-click basis. As with other Google ads, each click and impression will be shown in individual Shopping campaigns. Shop the Look is currently only available on American mobile devices, so retailers wishing to showcase their products on this new feature need to create a PPC Shopping campaign, with bids optimized for mobile. Contact us for more information.