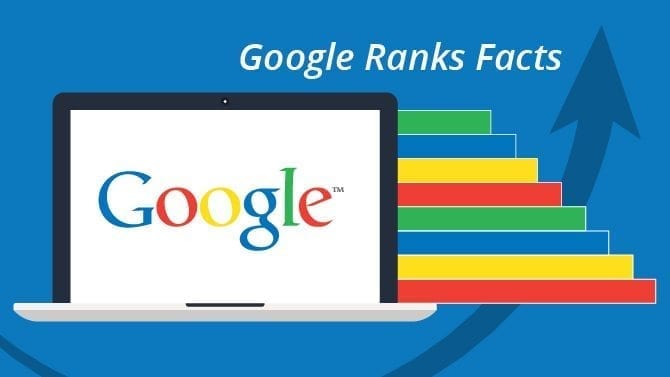 When you want to find something out, chances are you turn to Google—the only search engine that can now be used as a verb. You google everything from medical concerns to parenting advice to entertainment news, and you expect Google to provide you with the facts. But at the moment, Google's search algorithms don't show you results based off the 'true' answer to whatever question you've googled. Instead, you are presented with the sites that have perfected the skill of using keywords, backlinks, and quality content (whether it's true or not). So what would happen if Google ranks facts?
Well, a team of Google researchers wanted to find out, so they put it to the test. Because, frankly, they are just as sick of the lies being spread around the Internet as much as the next guy, and they feel that fake facts shouldn't get clout in the rankings just because webmasters have mastered SEO. They named their system Knowledge-Based Trust (KBT), and it's a pretty interesting concept, if you ask us.
Knowledge-Based Trust Explained
Essentially, Google would compare the information found on websites with the facts they have stored in their massive database known as the Knowledge Graph. If a site has a lot of matches, it gets a nice little boost in the rankings, and if it has very few, it's sent straight to the back of the line. It would not replace Google's current methods of SERP placement using links, keywords and over 200 other factors; it would simply be an extra way for Google to give their users the best search results.
Early testing suggests that if Google ranks facts everybody would win. The researchers applied their KBT method to 2.8 billion tidbits of information across the web and were able to predict just how factual 119 million web pages (5.6 million websites) were.
Possible Problems if Google Ranks Facts
It all sounds fine and dandy at first; after all, who wouldn't want to be shown the truth over something that was made up? But there are certainly a few issues to think about before the KBT system should be implemented:
Not all websites are based on fact. Some are meant to just provide some good ol' fashioned entertainment, so should these sites still be penalized? Think The Onion, a popular but completely phony (and hilarious) news source.
Who actually fact-checks Google's facts that the entire KBT system is based on? Some so-called truths may be one person's opinion of the truth, so where is the line drawn?
People will always figure out a way to work the system. Sure, at first the new algorithm might be reliable, but as soon as it becomes corrupted, it's anybody's guess what is really the most honest website.
So while the possibility of the KBT system sounds like it could be great for both the searcher and the honest business owners, what would really go down if Google ranks facts? Only time will tell—if the concept even gets implemented in the first place.
Do you want to make sure your website is always up on the constant changes Google is making? Our ongoing SEO services will ensure you are never left in the dark.