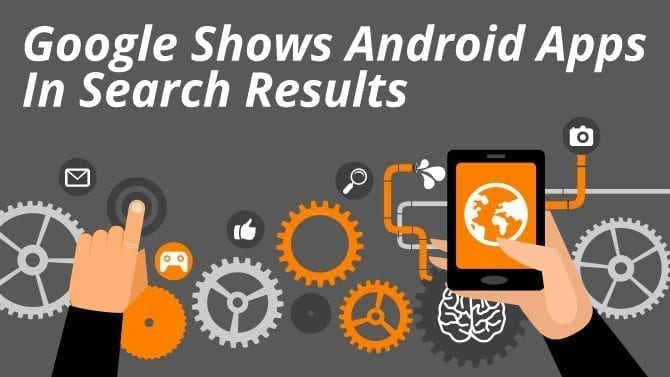 Android Apps May Get a Sales Boost Thanks to Google
Do you have an app out for Android devices? If you do, it's your lucky day. Google just announced they would show Android apps in the search results. This comes in light of the latest mobile-friendly algorithm change that rolls out today. It's clear that Google is focusing on the mobile trend, and what's more mobile than an app?
Haven't apps been shown in the search results before?
Yes, sometimes Android apps were shown in search results before now, but the caveat is that the user had to already have that app installed on their phone. That's great for reigniting your current customers' interest, but it does very little to get you new downloads.
But as of April 16, Google will show searchers any apps that meet their query, whether they are installed or not. This is amazing news for anyone with an Android app, because basically, Google becomes one of your salespeople.
Are all Android apps automatically shown?
No, it's not that easy. Just like your website needs to be indexed before it can show up on the SERPs, so does your app. You can learn how to index your app here—it's a pretty straightforward, four-step procedure. If you were able to create an app, you can easily index it. If you didn't make your own app, you might want to contact the person that did (and if you don't even have an app, what are you waiting for?).
Once you are indexed, Google will encourage users to download your app when your keyword combo is searched. The install button will show up on the search page, which will then direct users straight to the Google Play store to download it. Once it's installed, the app will immediately open up to the part of your app that matches their search query. It's a pretty big deal.
Why only Android?
Obviously, Google isn't just changing their algorithm for the good of the people; there is a monetary reason behind it as well. The reason it's only available for Android apps is because they are purchased through the Google Play store, which is clearly owned by Google. And since Google Play is in direct competition with the Apple App Store, it's pretty clever of them to exclude the millions of iPhone users. That being said, Google does have some interest in the greater good, so it will be interesting to see how long it takes for Apple apps to be recommended in the SERPs.
Whether you are an Android user or an Apple user, and whether you have a mobile app for your company or you don't, this is big news not to be taken lightly. It further proves that mobile reliability isn't going anywhere and if you want to stay competitive in today's market you have to get with it. Contact Zero Gravity Marketing for help.