Instagram influencer, digital influencer, social media influencer: Whatever you decide to call them, you know that working with them can give your digital marketing campaigns a boost. Online influencers have developed a following and a reputation for being trustworthy. They're passionate about what they post and can help brands gain trust and customers. 
Working with influencers requires more than just paying someone to mention your product and take a few pictures. You also want to track the campaign to confirm it's delivering the results your brand needs. To do that, you need to know what metrics to follow and how they're relevant. 
What is a Successful Influencer Marketing Campaign?
An influencer marketing campaign can drive visitors to your website, increase sales, or raises brand awareness. What success looks like in one campaign can vary considerably from what success looks like in another campaign. It all depends on your brand's goals and the campaigns you put together.
For example, your brand may be more interested in raising awareness, while another brand wants to increase its revenue. You may want to work with mid-tier influencers or micro-influencers, while another brand has the budget for big-name influencers.
What Makes a Good Influencer?
There's more to a good social influencer than a follower count. Bigger isn't always better for followers, as influencers have bought followers to make themselves look more authoritative and influential. 
It's better to focus on an influencer's engagement rate. Read over their profile and posts. Are people responding to them? Are there likes and comments? Does the influencer respond to their followers? An active and engaged influencer will be more useful to your brand than one with a million followers and almost no engagement.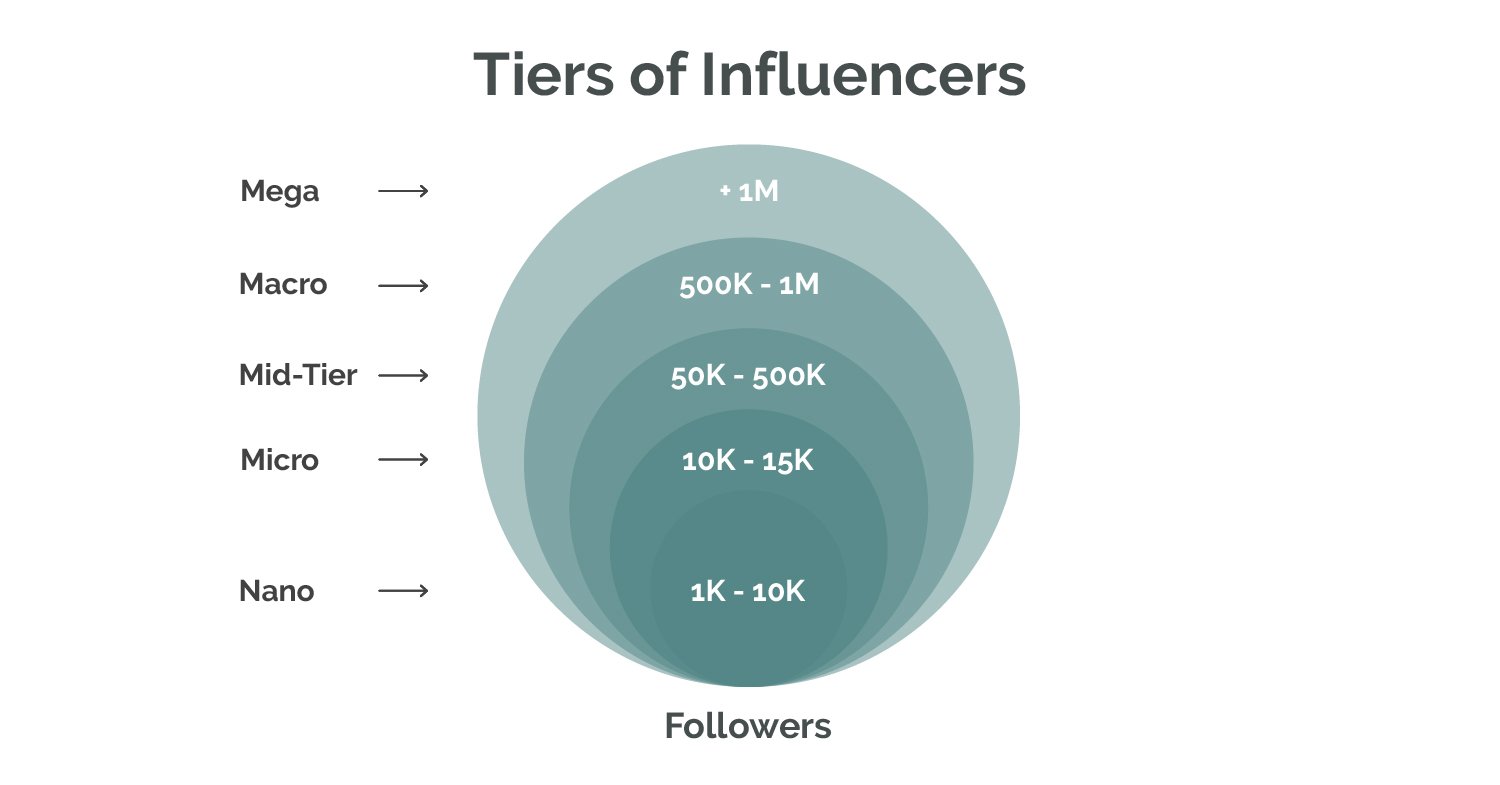 How to Set Goals for Your Social Media Influencer Campaigns
When working with online influencers, the first thing to do is to determine your goals for the campaign. Knowing what your brand is working toward allows you to choose the right influencers you work with and shapes the rest of the campaign. 
One common influencer marketing goal is to raise brand awareness. Brand awareness is crucial for newer companies that don't have the name recognition of more established businesses. With a brand awareness campaign, you may not see a bump in sales, at least not at first. The goal is to get your brand out there.
Companies that are more established often want to use influencers to improve sales. The approach is different when boosting sales compared to raising awareness. For example, you may give your influencers discount codes to share or make them affiliate marketers for your brand. 
Metrics for Measuring Social Media Success
Now that you've got a goal for your campaign, you need some metrics to track its success. Some of the most common influencer marketing metrics are:
Reach:

Reach measures the number of people who see your influencer's content. Before starting a campaign, you can estimate reach by examining the number of followers an influencer has or by looking at past metrics, such as the number of people reached by a previous influencer post. While reach is a good starting metric, it's not always the most accurate, especially for influencers with larger followings.

Engagement:

Engagement measures the response to an influencer's post, such as how many people liked it, shared it, or left a comment. It's usually a better metric for gauging connection and overall performance. Influencers with a high engagement rate typically have more sway over their followers. 

Clicks:

When developing your campaign, assign each influencer a trackable URL to use, so you can measure the number of clicks. Click rate refers to the number of times people clicked on a link shared by the influencer. It can help you track sales or leads more easily.

Conversions:

When a lead performs an action, whether signing up for your emails or making a purchase, they've converted. Depending on your brand's campaign goals, measuring conversions can be a valuable metric. It lets you see how many sales were driven by influencers, for example, or how many new subscribers you got from an influencer campaign. 
Once you know what metrics matter the most to your campaign and have a chance to track those metrics, you can evaluate the success of your influencer marketing. For future campaigns, you may work with one influencer over another or focus your campaign efforts on one social media channel instead of another. 
Influencer marketing is just part of the digital marketing services Zero Gravity Marketing provides. If you're not sure how to set goals for a campaign, what type of influencers to work with, or how to measure your campaigns for success, we can help. Contact us today to learn more.