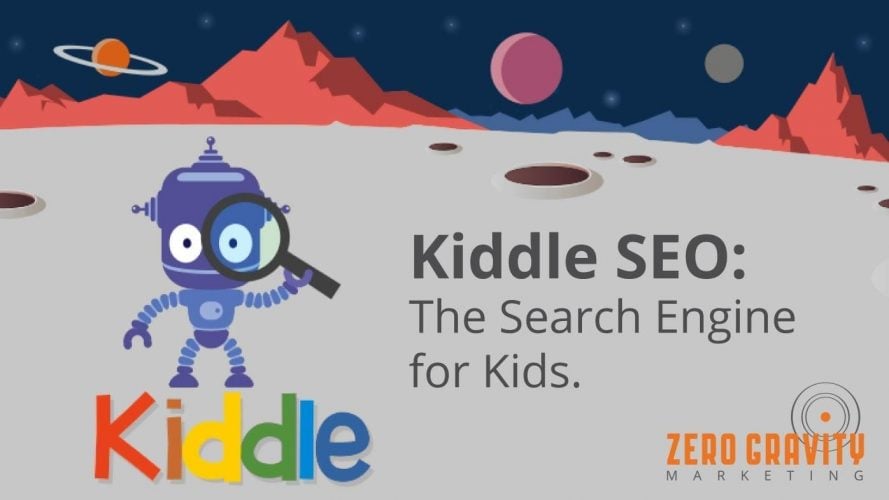 Kiddle SEO: What You Need to Know
If you have young children—or you market to parents of young children—chances are you have heard about Kiddle, the search engine for kids. Essentially, Kiddle provides a way for children to search freely without the parents having to worry about what they come across. It's a great concept, and if your target market includes children (and their parents), you need to know how to make it work for you.
All About Kiddle
Kiddle is not owned or operated by Google. It is its own entity; however, it does rely on Google's SafeSearch filter to get results, so search engine optimization is still relevant. Here's how Kiddle works:
When a search term is entered, the first three results on Kiddle are from sites that have been chosen by editors. The language is simple, there are pictures, and it's clear the site was intended for children.
Results 4-7 may not necessarily be written for children, but the language is simple enough, and editors have checked the sites to ensure kid-friendly content.
Options eight and beyond are generated straight from Google's SafeSearch filter, with no editor involvement.
If one of the pre-designated no-no words is searched for, Kiddle will prompt the child to search again—and parents can suggest new words or websites to be blocked if they aren't already.
Guide to Kiddle SEO
So how can you make sure you are showing up on Kiddle? It all comes down to making your site extremely kid—and parent—friendly. The best part is that the rules for Kiddle SEO also apply to basic Google searches that employ the SafeSearch filter. Heck, they can even help you gain visibility on the YouTube Kids app. These Kiddle SEO tips are absolutely worth implementing if your service or product has anything to do with the younger generation:
Keep It Simple – Make the navigation easy and the language simple.
Skip Questionable Language – Of course swear words are a no-no, but even words you think are okay may not be allowed on Kiddle, so use extra precaution.
Watch Your Links – If you link out to sites that are not kid-friendly, you can forget showing up on Kiddle.
Use Images – The Kiddle search results use extra large thumbnails, so make sure the quality of your images is up-to-par.
Employ PPC – Just because it's for kids, the site still puts ad spending to good use, so a targeted PPC ad with kid-friendly ad copy could get you great visibility.
Kiddle may not be an official part of Google, but it does have some promising potential in the world of children's products and services. If you are a part of this world, contact Zero Gravity Marketing today. We will help you use Kiddle SEO to gain a whole new audience.