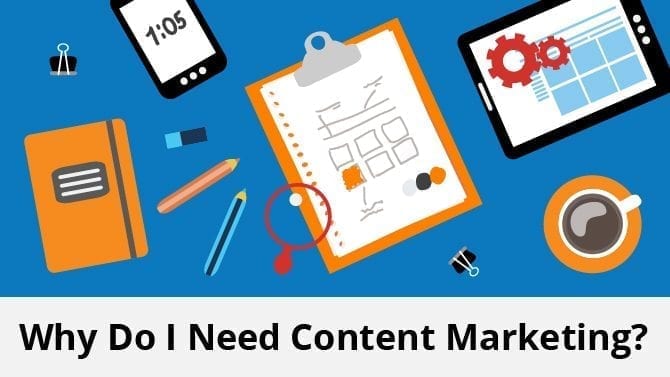 As the term implies, content marketing involves producing content to increase revenue. On the surface, that may seem simple enough, but if you want to experience the full potential of content marketing then there's a lot more you need to understand:
Content Marketing Defined
According to the Content Marketing Institute, content marketing is a form of inbound marketing that focuses on delivering relevant, valuable, and regular content (i.e. blog posts) to bring in new customers and retain your current ones—all while (directly or indirectly) encouraging them to make a purchase.
There are a few key words in that description that really need to stick with you: valuable, relevant, and indirectly. If your content does not help your readers or give them current information, you are wasting your time. And if you are using your blogs as a sales pitch, you might be doing it wrong.
Content Marketing in Action
content marketing is about posting engaging, helpful blogs on a consistent basis, but how does that equate to an increased bottom line? When it comes down to it, content marketing is at the core of all Digital Marketing. Take a look:
Content Marketing and You
Do you see a common theme yet? Content marketing is all about getting people to your website, and then once they are there, captivating them and building trust. Eventually (maybe even on the first visit), they will click around your site and discover what you are all about. If you are smart about it, you will also capitalize on the sidebar of your blogs by including a space to sign up for your email list or contact you with questions.
In short, if you want a chance to succeed in the online world, content marketing is not optional. Post blogs regularly, ensuring that each one has something to offer your target market. And if you don't have the time or the desire to write blogs every few days, call your content marketing agency—at Zero Gravity Marketing we are experts on the subject.