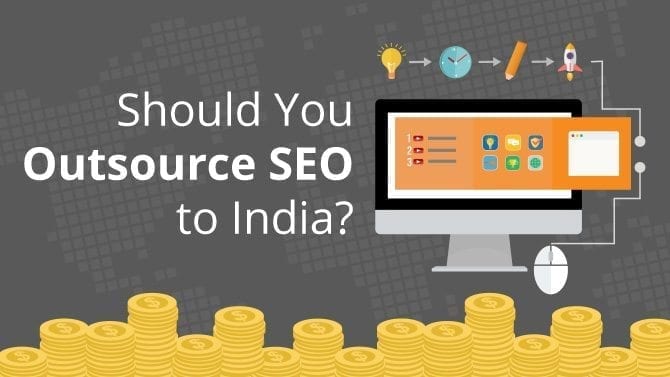 We get it—running a business is not cheap, so any opportunity you have to cut costs can be tempting. One of the latest trends seems to be outsourcing tasks to other countries because you can pay pennies on the dollar for what is marketed as the same work. While this might make sense if you are looking to outsource a task where nothing but copy and paste is involved, but is it smart to outsource SEO to India?
A Brief SEO Overview
To answer that question, let's first take a look at the bare bones of what SEO entails. In short, it includes checking out your online competition so you know what you need to do to rank higher than them. It includes extensive keyword research so you don't waste time focusing on the wrong terms. These terms are used to optimize your titles and tags, and finally, post well-written, regular content to your site. What is one thing all of these tasks have in common? As Search Engine Journal points out, they are all extremely dependent on a firm grasp of the English language. When you outsource SEO to India, chances are, that is not what you are going to get.
What's the Worst That Could Happen?
Before we get into possible outcomes, we need to insert a disclaimer: There are surely very talented keyword researchers and writers in India that will get you amazing results for a very low cost—but that is certainly the exception. Instead, you are more likely to experience one, or more, of these:
Barely Discernible Blog Posts – Yes, they may include your keywords, but what is going to happen when someone visits your site for the first time and they can barely make sense of the post they are attempting to read? You can pretty much guarantee they won't be back. Not to mention Google's ongoing commitment to show its users quality content—bye-bye page one.
Black Hat SEO Techniques – When you outsource SEO to India, you may notice improvements in your rankings at first, but there's a probability that it's only because the firm used Black Hat tricks, such as buying links and keyword stuffing. And when Google finds out, you will have quite the uphill battle ahead of you.
Nothing – Unfortunately, there is also the possibility that the person you send money to will just keep your deposit and disappear. They won't respond to your emails and you won't be able to get them on the phone.
SEO Done Correctly Pays for Itself
If you've decided take your chances and outsource SEO to India, please take your time to find a reputable SEO company. Get them on the telephone, ask them precisely what changes will be made to your website and why, read contracts, and start with a trial run to see if they can deliver results. Because we have come across websites devastated by irresponsible or undereducated SEO providers.
If you need to maintain positive branding while gaining top-ranks in the search results that will stick, then you will want to excel with an SEO firm that knows the industry and speaks fluent English, preferably one you can meet in person. SEO done correctly pays for itself. Which will you choose?
If you are committed to maintain your online reputation and you want to see your business flourish, contact Zero Gravity Marketing. We would love to help.