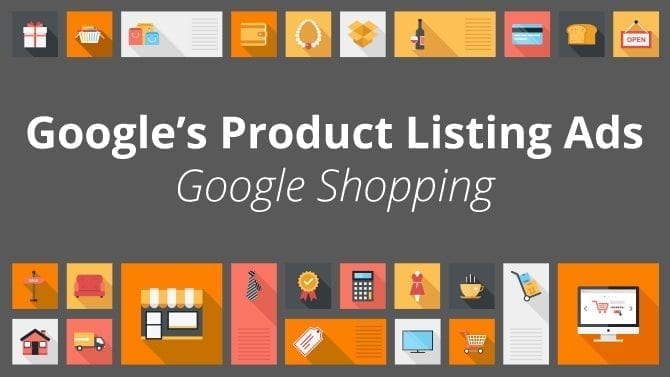 What if there was a way for you to improve your pay-per-click ad campaign's ROI by getting more traffic and better leads? Of course that would be wonderful, and if you are an e-commerce company, it's possible with Google's Product Listing Ads.
What Are Product Listing Ads?
If you have ever entered the name of an item in Google's search bar, you have seen a Product Listing Ad, whether you realized it or not. Basically, the ad is similar to your PPC AdWords campaign in that you only pay when the ad is clicked on, but with Product Listing Ads, an image of the item is shown, as is a brief description, your store name, and a price. The ad is shown at the very top of the search results, and when someone clicks on your Product Listing Ad, they are taken directly to the page of your website where they can buy this product.
How Are Product Listing Ads Different from Text PPC Campaigns?
Beside the obvious factor of Product Listing Ads having images of your products instead of just text, there are a few more distinctions you should be aware of:
Keywords as Product Description – With Product Listing Ads, Google chooses what to show based on the item's information that you entered in the Merchant Center.
Increased Conversion Rate – The information shown in a Product Listing Ad is pretty thorough: The user sees the image, description, and price before clicking. So if they see all of this information and still click through, there is a good chance they will continue on to make a purchase.
Better Visibility – As mentioned, Product Listing Ads take front and center on the search results. Not only that, they have pictures, so they stick out more.
Tips to Get the Best Results from Your Product Listing Ads
The process of setting up your own Product Listing Ads may seem pretty self-explanatory, but there are a few tips you should keep in mind to get the best results:
Use Your Own Image – Yes, it's easier to go the manufacturer's site and copy the original image, but that also means everyone else is going to do the exact same thing. If you want your image to stand out, take the time to create high-quality, yet unique, photographs of your products.
Keep the Title Short and Sweet – When it comes to the title of your product, you need to make every character count. As the Search Engine Journal points out, you only get 90 characters per title, so you don't have space to waste on product numbers, brand names, or technical information.
Consider Price – If you sell a product that comes in multiples in sizes, like perfume, you should consider promoting the smallest size with a Product Listing Ad. Why? Because when a consumer sees five different items across their screen (only one of which is yours), they are going to click the least expensive one—they aren't going to stop and think that maybe the higher price is for a larger amount of the product.
Product Listing Ads are a great way to find highly qualified leads while increasing your conversion rate—and since you don't pay until the ad is clicked on, you really have nothing to lose. If you need help setting up your Product Listing Ads, or you have any other questions, contact Zero Gravity Marketing today.