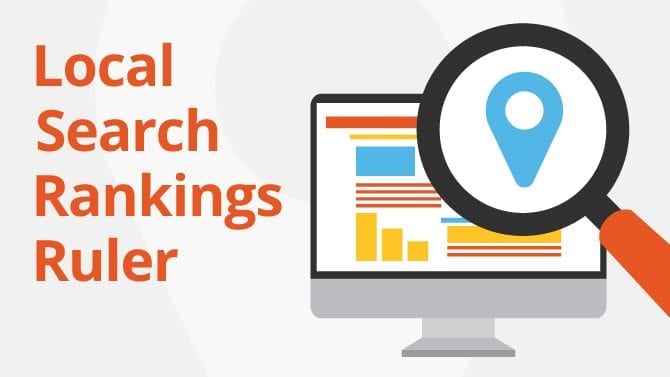 5 Steps to Rule Local Search
In today's world of the on-the-go information hunting, it's more important than ever to up your game when it comes to local search results. People no longer research on their home computers before they head out to choose a retailer or service provider. They simply pull out their phone while on the road and head to Google. Within seconds they are shown a complete listing of all of the businesses around them that will meet their needs. And you better be one of them.
The way Google gives information to these mobile users is genius. They are shown the location on a map, given a clickable phone number, and can even see the business's hours of operation all without leaving the search results. In fact, most people don't even click on any of the results because all of the pertinent details are right there. Which means you need to do everything in your power to rank above your competitors, because it's your one chance to gain a new customer. Here's how:
Capitalize on Your Google+ Local Page
If you aren't checking in on your Google+ local page regularly, you are doing your company a great disservice. Of course, you need to verify that all of the information provided is correct, but you also need to claim and delete any duplicates that may exist. And get this: If your company has several different departments that each has their own phone number, you can create a page for each of them, potentially increasing your online visibility tenfold.
Garner Citations from the Web
You want your company to be mentioned on as many sites as possible (e.g. Angie's List, Yelp, CitySearch, etc.). It's that simple. So get busy checking on local directories, making sure the details are accurate and complete. However, there is such a thing as a bad citation, so only seek out well-respected sites.
Encourage Customer Reviews
Now you need work on building up your online reviews. You should be asking for them every chance you get, such as on a receipt or even on a sign hanging in your store window. That being said, you need to be very careful that you never, ever pay for a review or post fake ones. Also, Yelp doesn't allow you to straight out ask for feedback: You just need to post their logo and people will get the hint (hopefully!).
Optimize Your Website
Now you didn't think you could boost your local search rankings without making some changes to your actual website, did you? Of course not! You want to make sure that if you have separate locations, each one has it's own page with unique content—not spun content or keyword-stuffed content—engaging words geared towards the people living in that area. And just a friendly reminder: You also want to include the location in your title and meta tags.
Seek Out Inbound Links
Lastly, you want to try to get quality inbound links for your site. Put out press releases, join the Chamber of Commerce, contact local bloggers. Do whatever you have to do to get your company mentioned across the World Wide Web. If you can successfully pull it off, you will notice an increase in the search rankings and in customers. Score!
Or contact the professionals at Zero Gravity Marketing to help make you the ruler of local search results!