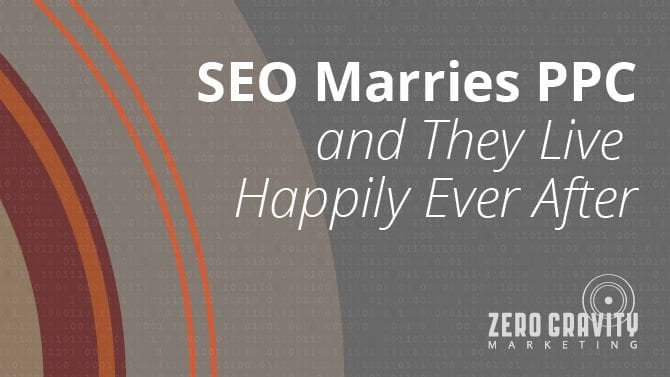 Search Engine Optimization (SEO) and Pay-Per-Click (PPC) advertising are both great for different reasons: SEO earns you long-term, dependable results with a high ROI, and PPC allows for sophisticated targeting and gets you immediate traffic. However, the real magic happens when you use the two together. As a top digital marketing firm in Connecticut, we know exactly how to intertwine SEO and PPC to get you your own happily ever after.
Employ PPC Remarketing to Build Brand Awareness with Organic Search Traffic
Showing up on the SERPs is only half the battle: You also have to convert your clicks into customers. Once you earn the click with your organic search efforts, you can initiate a paid search remarketing campaign. This will place your brand in front of your potential customers on all of the sites they visit most. Remarketing is a great way to reiterate your brand's message during all phases of the buying process, and you can customize the messaging in the ad to coincide with what each visitor did while they were on your site.
Use PPC to Test Ad Copy, Landing Pages, and Keywords Before Building an SEO Strategy
As you know, SEO takes a lot of time and effort before you see the full effects of your hard work, so proper research is crucial. One of the most effective ways to test your concept is with multiple PPC campaigns. By taking advantage of A/B testing, you will be able to see which phrases, keywords, and approaches resonate with your audience the best. When the PPC campaign is complete, it will be clear what keywords to target in your SEO campaign to get the most clicks and conversions.
Earn Improved Visibility and Increased Clicks by Showing Up on Both Paid and Organic Results
The bottom line is that the more clicks you get, the higher your traffic, and the more your clout goes up with Google. So by earning clicks with PPC, you can improve your rankings with SEO. But even more importantly, if you rank for both organic search and paid search in the same inquiry, your site will show up twice on page one. That means your chances of getting the click are doubled.
Showing up in the SERPs is the secret to your success, and by using SEO and PPC together, you can reap the greatest rewards. As your Digital Marketing firm, we will perform in-depth keyword research to make sure the proper terms are being targeted and that you will get the most bang for your buck. To see just how we can make SEO and PPC work for you, contact our digital marketing firm today.