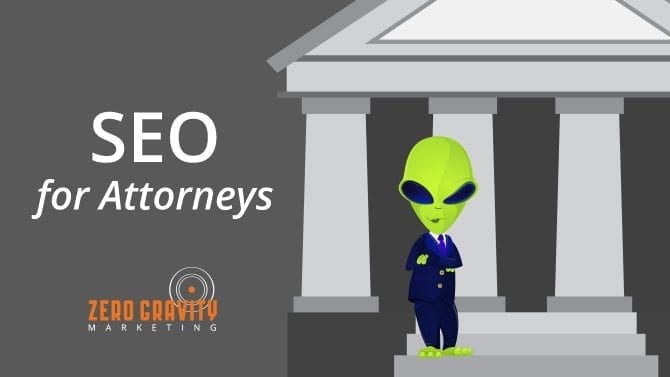 Attorneys need to be visible in order to attract clients. Online presence is the key to success in the 21st century, and search engine optimization (SEO) can help attorneys connect with motivated people who are need of their legal services. SEO for attorneys will help boost your rankings on the search engine results page and provide you with the advantage you need over the competition.
Here are the basics of SEO for attorneys:
Create a Mobile-Friendly Site
Your clients are becoming more reliant on their mobile devices, and without a responsive web design, you are going to lose customers quickly. People are searching for the services they need on the go, looking up phone numbers and basic information on their phones and on their tablets. A responsive web design will adapt to the screen that is being used at the time, and will make it easy for potential clients to find your contact information. With a mobile-friendly website, you will earn higher rankings on the search engine results page.
Make Sure You're On the Map
Many people want to work with an attorney who is local to their area, and they are likely to choose the office that is closest to their residence. You will want to prioritize online citations, as this is crucial to showing up on the Google maps. Those who search for attorneys in your city will be directed immediately to the map, where they can easily pinpoint your location.
Generate Content that is Useful and Accurate
Your website needs to have a clean design and an easy-to-use interface. You will want multiple pages on your site that allow people to explore the different attorney services that you offer. SEO for attorneys needs to accomplish two goals: increasing visitors to your website and improving your conversion rate. With high-quality content that incorporates relevant keywords in a natural way, you will provide your potential customers with valuable information while also encouraging them to utilize your services. In addition, this optimized content will help drive further traffic to your website, allowing you to grow your practice and service additional clients.
Localize Your SEO Strategy
Local keywords allow you to connect with clients in your region who are most likely to require your services as an attorney. For example, if your firm is located in Connecticut, then you should use keywords such as "Connecticut attorneys" and "attorneys in Connecticut" throughout your content, title tags, meta descriptions and IMG ALTs. Specific, local keywords are a necessary part of SEO for attorneys.
Earn Positive Feedback from Your Customers
Online reviews can impact your overall SEO strategy, and they also impact the amount of business you will receive from local customers. People who search for attorney services online are likely to evaluate reviews that can be found on popular sites, such as Google or Yelp. Encourage your clients to leave positive feedback about your practice online, and be sure to respond to all reviews in a professional and polite manner.
Join Directories for Attorneys
Online listing sites specifically for attorneys will allow you to reach a target audience that is most likely to convert into a customer. Some of the listing sites you can consider partnering with include www.avvo.com, lawyers.findlaw.com, and lawyercentral.com.
Implement a Social Media Strategy
In addition to optimizing your website and creating a responsive design, you need to develop a presence on the most popular and widely-used social networking sites. Through social media, your potential customers can uncover more about your business, connect with you on a more personal level and gather valuable information about the legal industry. Facebook, Twitter and Instagram are three powerful social networking sites that you should sign up. Your social media strategy can complement your SEO for attorneys tactics that you are implementing.
Invest in PPC Advertising
Natural and organic SEO is important for improving your presence online, but pay-per-click (PPC) advertising can produce quicker results. PPC advertising allows you to target your attorney services to those who are most interested in your product. In most cases, it is best to use a combination of natural SEO strategies and PPC advertising in order to increase your conversions and improve your overall visibility online.
Contact SEO Specialists Today
At Zero Gravity Marketing, we recognize that your first priority as an attorney is taking care of your clients. SEO for attorneys happens to be one of our specialties, and we would love to create a customized SEO strategy that helps you grow your business while you provide the expert legal services your clients have come to expect. We're a results-driven online marketing agency that specializes in both SEO and PPC, and we are committed to improving your online presence. For more information, contact us today.