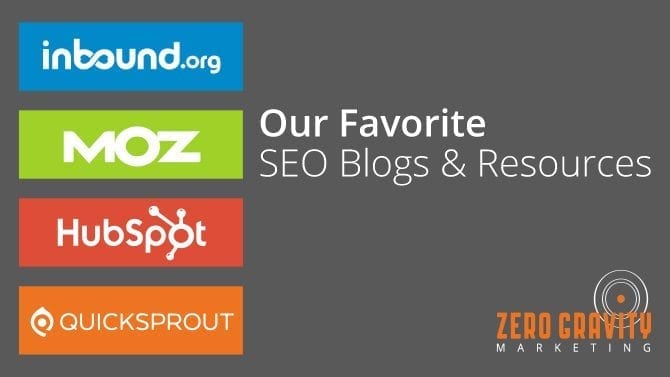 If you are looking for insight into what is coming and what is working in the world of SEO, follow Zero Gravity Marketing, and also consider checking out these resources.
HubSpot
HubSpot is one of the top resources for inbound marketing. The writers on HubSpot have a keen insight into the future of SEO. HubSpot also provides businesses with a platform they can use to engage their customers through inbound marketing experiences. Reading the HubSpot blog provides an excellent opportunity to see what is working and what is not in real-world SEO applications.
Inbound.org
As the name of the site implies, Imbound.org is focused on inbound marketing. Their service compiles a list of trending inbound marketing and SEO articles, then allows community members to vote on the relevance and importance of those articles. So, here you can find not only what is trendy, but also what other online marketing experts feel is practical.
MOZ
You can't discuss resources for SEO articles without a shout out to MOZ. MOZ is easily the leading expert in SEO, inbound marketing and other online marketing topics. For over 10 years, MOZ has been able to provide breaking news, industry insights and proven tips to help companies launch and run effective SEO and online marketing campaigns.
QuickSprout
QuickSprout offers a free e-course promising to help companies double their traffic in 30 days. A company that can make a claim like that clearly understands SEO and online marketing. QuickSprout's blog offers plenty of insight into what works in today's SEO world, including practical tips for marketers to apply today to improve their rank.
QuickSprout is the brainchild of Neil Patel, who also has his own blog chronicling his journey to 100,000 site visitors a month. This blog is separate from the QuickSprout blog and is a great resource to add to your list.
Of course, if you are looking for great tips all in one central location, with a focus on inbound marketing, you will want to keep following Zero Gravity Marketing's blog. We will keep you informed of changes in the online marketing and SEO world, while pointing you towards those changes that will bring you success.