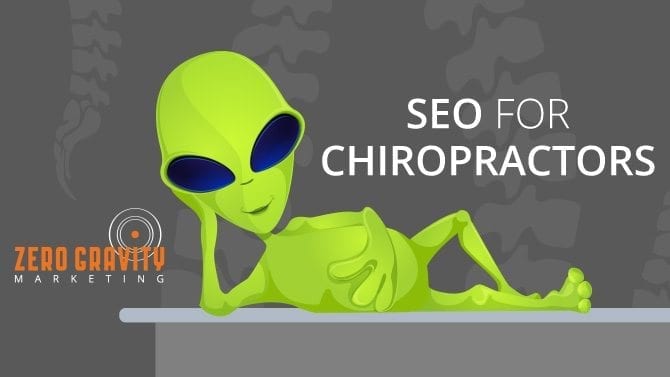 All it takes is one wrong move, and your potential clients find themselves in need of a chiropractor— and many of them are turning straight to Google for a reliable chiropractor in the area. Without the proper SEO for Chiropractors campaign, you could be missing out on new patients who are in need of your help. These SEO tips will help you create the right SEO strategy for your office.
Implement a Mobile-Friendly Web Design
Responsive web design is one of the most important aspects of any SEO strategy. With a responsive design, your website will automatically adjust to the size and scope of the device being used at the time. Not only is it critical for your patients' overall experience with your website, but it's necessary in order to earn high rankings on the search engine results page.
Add Fresh Content to Your Website
The most powerful search engines, including Google, take into account a variety of factors when ranking pages for 'page 1 results.' They will display the websites that have the most relevant, accurate and recent content available. Update your chiropractor practice website regularly with new information, industry advancements and updates about your office, to help maintain a top ranking.
Use Local SEO in Your Content
One of the SEO tips that you hear often is to use trending keywords in your content as naturally as possible. Well, the truth of the matter is, those keywords may be useless if they are not enhanced with local SEO. If your office is based out of Connecticut and most of your patients come from Branford, then you need to use keywords such as "Connecticut spinal adjustment" or "chiropractors in Branford" throughout your content. This allows patients in your area to find your practice when they need care.
Show Up on Local Maps
The first results to show up on the search engine results page are the local maps. One of the most crucial aspects of developing effective SEO for Chiropractors is showing up on local maps, as many users never scroll past these results. You can get your practice listed on Google for free, so there's no reason not to be featured on local maps!
Create Separate Pages for Procedures and Services
Instead of creating one page that lists all of the services you provide at your practice, separate them onto different pages. This allows the individual pages to rank higher for service-related searches. For example, if someone is searching "spinal adjustment in Connecticut," your specific page on spinal adjustments will rank higher than another practice that has a general services page that simply lists spinal adjustments as one of its procedures.
Send Automatic E-mails to Your Patients
Automatic e-mails help you stay in touch with your patients and improve your overall communication as a practice. It's important to develop an e-mail marketing campaign that is personalized for your practice and relevant to your patients.
Request Feedback and Reviews
Online reviews are becoming increasingly important to businesses in all industries. When it comes to developing an effective SEO for Chiropractors campaign, it's important to incorporate online reviews into the overall strategy. Patients will be browsing these reviews in order to make their final decisions about their own health care, and our blog post explains why Online Reviews Affect SEO.
Join Health Care Directories
Joining health care directories for the chiropractic industry will give you additional opportunities to be discovered online. Directories to consider include the National Chiropractor's Directory or the U.S. Chiropractic Directory.
Stay Active on Social Media
Many of your patients are going to want to connect with you on social media. It's important to stay active on the most popular platforms, such as Facebook, Instagram and Twitter. Posting information about your procedures as well as industry news updates will allow you to engage with your patients in conversation.
Contact Zero Gravity Marketing
At your chiropractic office, your top priority is your patients. While you know that it's important to develop your presence online and drive traffic to your website in order to increase your business, you are more concerned about your patients getting the care that they need. Leave the SEO for Chiropractors strategy to us at Zero Gravity Marketing! We will create a customized SEO campaign for your practice that is designed to increase site traffic, improve conversions and generate more patients for your office. Find out more by contacting us today!