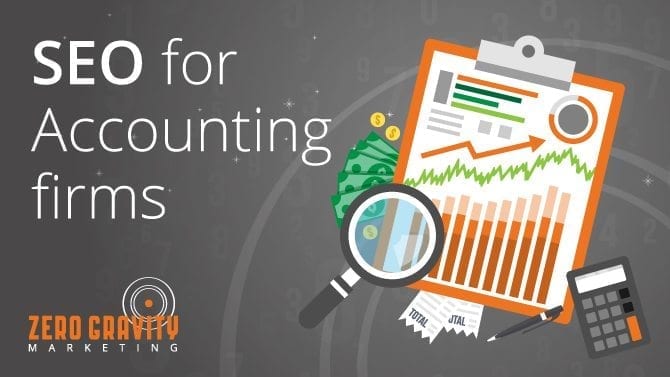 When someone is in need of an accountant, whether it's just for taxes or for a full-time job, they will usually turn to Google and search for accountants in their area. If you aren't on the first page of these results, there is a good chance you won't be seen at all. However, with SEO for accounting firms, you can help your company be seen by everyone in your area looking for a new accountant. While there are hundreds of ways to approach SEO for accountants, these are the top strategies you need to implement:
Make Sure You Have a Mobile-friendly Website
Hopefully your website is mobile friendly. Many of today's searchers are looking for you on their smartphones, and if your site isn't functional on one, or takes too long to load, they will just move on to someone else. Not only that, but mobile-friendliness is a huge part of SEO for accounting firms, as Google gives responsive websites clout on the SERPs.
Produce Interesting Content Regularly
Another crucial part of SEO for accountants is regular, well-written, engaging content. Not only will fresh content keep your readers interested, it will show Google that you are still relevant and worth showing to its searchers. To make sure you are capitalizing on your local audience, it is also vital to use local keywords in your SEO for accounting firms. Include terms like "accountant in New Haven" and "Connecticut accounting firm" throughout your site.
Sign Up for Google My Business
Speaking of local search, if you really want to take advantage of SEO for accountants, creating a page through Google My Business is not optional. It will help you show up on the map that makes an appearance at the top of all Google searches for local businesses. Then, all a searcher has to do is click on your locator and all of your imperative information will show up. They can even click on your phone number to instantly connect with your firm.
Garner Positive Reviews
With so many accounting firms available, online reviews have never been more important. Not only will online reviews let potential clients know that you are ethical and effective, they also play a big role in SEO for accounting firms. Google considers them when choosing which companies to show in its results because it always wants to represent the best in the industry.
Be Active on Social Media
Even though social media may not be at the top of your priority list, it should be. People want an accounting firm they can trust, and by interacting with potential clients on social media, you can build this trust. Additionally, social media activity can earn you increased website traffic and online reviews, contributing in a big way to your SEO for accountants.
Incorporate a PPC Campaign
Finally, when embarking on SEO for accounting firms, integrate a PPC campaign. While your SEO efforts will earn you long-term results on the SERPs, a PPC campaign will get you some immediate attention. It can also be a valuable way to test out the best keywords for your SEO campaign.
SEO for accounting firms is not an easy, overnight process; however, it is one that will pay you back over and over again. By using an SEO agency that is experienced in SEO for accountants, you will earn the maximum rewards for your investment. Contact Zero Gravity Marketing now to get started.