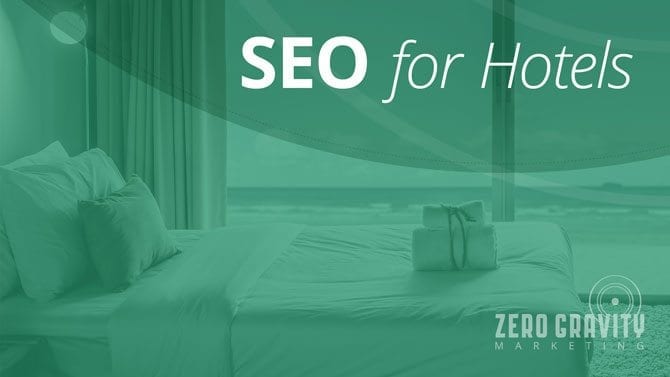 The Internet has changed the way the world works, and hotels are no exception. With a strong digital marketing campaign that capitalizes on SEO for hotels, you can put your brand above the competition. Experience more online reservations and increase last-minutes bookings by implementing these tips:
Use a Responsive Website
If you do not already have one, make creating a mobile-friendly website a top priority. While some people still use desktops to make hotel reservations, a lot more people will pull out their phone to check rates as the discussion of a trip comes up. If you do not have a mobile-friendly site that easily allows the user to check rates and complete a reservation, they may move on to a hotel that does.
Make Sure You Show Up on Google Maps
Not all room reservations are made in advance. There are a lot of people that prefer to be spontaneous and book hotels as they need them. If you do not show up on Google Maps, you are missing out on this audience. Setting up a business page with Google is a must for SEO for hotels, as is targeting geographic keywords (e.g. hotel in Connecticut). When you do, you can show up on the map that displays at the top of the SERPs and increase your visibility tenfold.
Produce Regular Content that Provides Value
When it comes to SEO for hotels, creating entertaining and educating content is critical. While you many not think of your website as a place people go for information, including informative, keyword-rich content (again, targeting your location) will get you a much higher ranking on the search engine results.
Include Paid Search
Organic SEO for hotels will give you incredible results, but it does take time. With an AdWords campaign, you can help your brand get to the top of the SERPs immediately. Implement pay-per-click campaigns to capture searchers who prefer both over-the-phone and online reservations.
Have a Strong Social Media Presence
Social media may not have a direct impact on search engine results, but it plays a big role in SEO for hotels. By having a strong social media presence, you can earn more website visits and conversions. Not to mention, you can take advantage of one of the most targeted online advertising options available: Facebook.
Work for Positive Reviews
With unlimited information at their fingertips, today's travelers pay a lot of attention to hotel reviews. It doesn't matter how high you rank if your reviews are terrible. Make sure you go the extra mile to earn positive reviews, and don't be afraid to encourage them from your guests. In addition to improving your reputation, positive online reviews will also boost your standing in Google's eyes.
SEO for hotels is not simple or quick, but if you stay with it and remain consistent, you will see your rankings soar and your reservations skyrocket. To learn more, contact Zero Gravity Marketing today. We are experienced in the specific requirements of SEO for hotels and we would love to help you succeed.