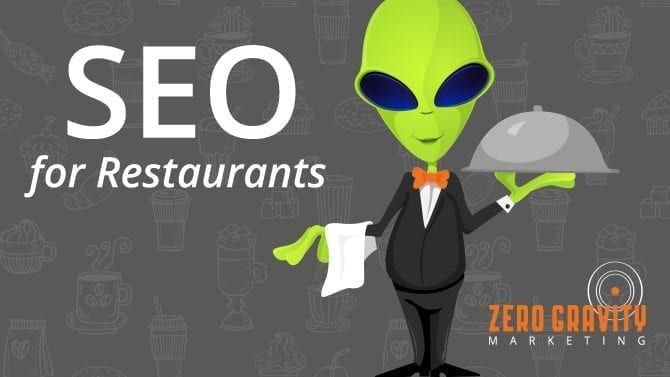 Perhaps you serve up the most delicious food, provide the most stellar service, or offer the best prices. Whatever your secret recipe is for success, if you aren't taking advantage of SEO for restaurants, you aren't doing enough.
SEO for Restaurants is Different
From GPS systems to smartphones, when people want to find somewhere to eat in Hartford, or New Haven, or anywhere else in Connecticut, they rely on technology to find them a restaurant. And how do the search engines decide which restaurants to show them? By collecting data from across the web to provide the user with the most worthy match to the terms they've searched.
SEO Tips for Restaurants 
Mobile-Friendly: And actually Test Your Site on All Devices
When people want to find somewhere to eat, they are going to use their phone to conduct the search. If your site is not mobile friendly, they will click back faster than you can say mashed potatoes. Your homepage, menus, and easy-to-find hours should look great on all mobile devices. Yes, you must actually test your site on all devices. If you do not own all the world's mobile devices, try BrowserStack's screenshot service to test your webpages or ask ZGM to research this for you.
Show Up in Search Engine Local Maps
When someone searches for 'restaurant in [area]' Google Map results are the first result. Get on any search engine that offers a map feature. Google is the most important, since 80% of all searches are done though Google. Check out this link to get your business on Google for free. You should also take the time to get listed on Bing and Yahoo.
Update Your Website
If you are like most bars and restaurants in Connecticut, you change your menu frequently. For this reason, it's crucial that your website is easy to edit. The last thing you want is a customer finding you online only to show up and have the menu item that drew them in no longer available. You should also be updating your website to showcase any current specials or upcoming events. WordPress websites are an excellent option for restaurants.
Optimize Your Menu
When people search for a restaurant, they often input the type of food they are looking for (pizza, seafood, barbecue, etc.). If you simply upload a JPEG or PDF of your menu, the text on it is not visible to search engines, so they will have no idea what type of food you serve. Instead, enter your menu as text on the page and also as a PDF, with a link to 'Download and Print Menu." That way, search engines have a clear idea of your offerings and customers can easily print out, save and share your menu.
Use Local SEO
You need to make it clear to the search engines where you are located, and the best way to do this is by using ample mentions of your city and state (ex: Hartford, CT or New Haven, Connecticut). Add them to your title tags, meta descriptions and IMG ALTs and don't forget to include them in your page copy, your menu, and in your blog postings.
Be Involved in Social Media
The more positive mentions of your restaurant, the better, and social media is a great way to up your online presence. Not only that, but it's a great opportunity for you to interact with your fans and remind them how much they love your food. Contact ZGM for expert advice on how to get the most from social media.
Use English Too
Maybe you are a formal French restaurant and your menu lists all of your entrees in their native language. That's fine, but Search Engine Land points out that you should also include them in English to make sure they are SEO friendly.
Join Restaurant Directories
The final tip for SEO for restaurants is to make sure that you claim your listings on all of the restaurant directories, like Yelp and Urbanspoon. Search Engine People believes that this is not optional because it allows you to update your contact information and keep tabs on what is being said about you. Not to mention, these sites almost always show up on page one of the search results.
Contact ZGM
SEO for restaurants should not be taken lightly. Even though your business is done in person, your marketing is done online. Today's consumers always have a smartphone in tow, and if they can't find you through their searches, you might not even exist in their eyes.
Zero Gravity Marketing specializes in Digital Marketing, and through years of experience we understand that SEO for restaurants is a whole different menu. Contact us today.
Editor's Note: This article was originally published in December 2014 and was completely revised and updated in February 2016 for accuracy.