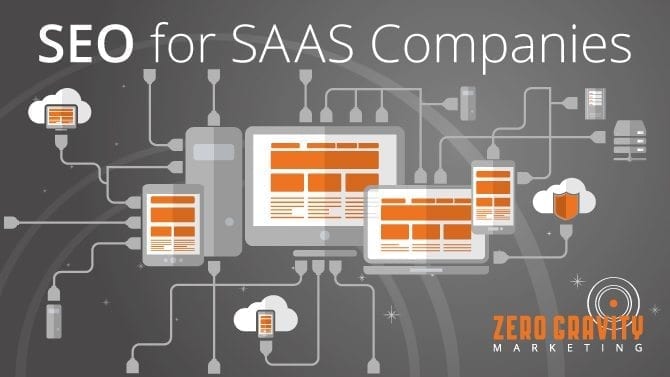 Competing with another SAAS provider? Our SEO for SAAS tips can help your software as a service company maximize online exposure and attract more customers. Edge out the competition and remain the top SAAS provider in your niche area.
Create a Mobile-Friendly Website
SAAS companies need a user and mobile-friendly website designed to effectively market software programs or subscription services. More customers rely on smartphones and tablets to conduct daily business and search engines such as Google will actually decrease your ranking if you do not have a responsive web design. In order to earn one of the top coveted spots on the SERP, you need to create a mobile-friendly website.
Update Your Site with Fresh Content
Your SAAS website needs to be a living entity. Fresh content on your page that is both accurate and relevant will help boost search engine rankings, and will also drive additional traffic. Maintaining a blog allows you to consistently post new content to your website. Content marketing services can help you get the quality work that you need for your page!
Launch a PPC Campaign
Your SEO for SAAS strategy needs to incorporate a variety of components in order to be effective. Pay-per-click (PPC) advertising is an ideal way to target motivated customers in search of your specific software programs. By combining organic SEO strategies with the power of a well-developed PPC campaign, you can get the results that you need for your company.
Develop a Social Media Strategy to Engage Your Clients
Your website is a critical part of developing a positive presence on the web, but it's through social media that you generate buzz. Post recent photos, graphics, videos and even slideshows on your social media pages. Interact with your customers by developing contests or announcing the latest promo codes for your SAAS programs. Consider creating pages on Facebook, Instagram, Twitter and LinkedIn. Social media is the ideal complement to your SEO for SAAS strategy.
List Your Programs on Industry Review Directories
Online reviews allow you to establish credibility and earn additional customers. For SAAS companies, the best place to earn reviews is on the top SAAS review platforms. Some of those sites include SAASGenius, SoftwareAdvice and Capterra. By listing your programs on these review sites, you will increase your notoriety across the web while also marketing your products to your target audience.
Contact Zero Gravity Marketing for SEO for SAAS
As an SAAS provider, you have specific needs when it comes to boosting your presence online. At Zero Gravity Marketing, we understand the need for a distinct SEO for SAAS strategy, and we will work with you in order to enhance every aspect of your web presence. We understand that you would rather be focusing on developing innovative software programs for your customers to use. When you partner with Zero Gravity Marketing, you can leave the task of staying on top of the latest SEO updates to us, and you can make product development and overall business growth your top priority. Contact us today for more information!