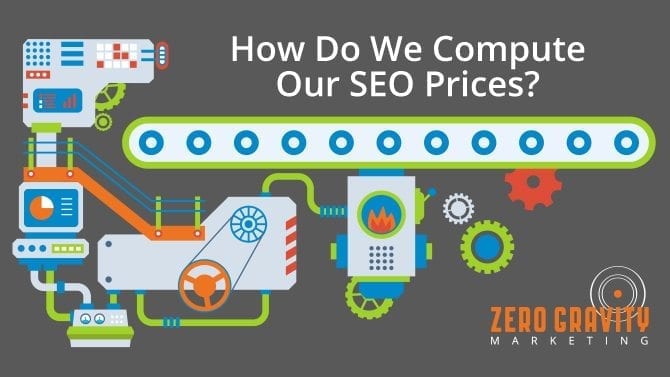 Building high-quality backlinks, publishing engaging blog posts (and everything that goes along with that), setting up a PPC campaign, and so much more, the process of SEO is certainly not cut and dry—which can make estimating SEO prices somewhat of a challenge.
Understanding Your Goals
Before we begin an SEO quote, we get to know you and your business goals. While we gather information from several sources, the two main things we look at when determining SEO prices are the size of your website and how quickly you want to see results:
Size of Website – Generally, the more pages your website has, the higher your SEO costs will be. It also depends on the current condition of your website. We will spend time optimizing each page, and the more work we have to do, the higher our SEO prices.
Time Expectations –SEO is not an overnight thing: It takes time for your rating to see an improvement. However, there are some things we can do to get you results faster (which is especially beneficial if you are in a competitive market), but they take additional time on our part, so they will up your SEO costs.
Computing SEO Prices
Once we have evaluated SEO needs, we put together an SEO quote. We no longer have set pricing for separate services; instead, we compute our SEO prices using an hourly rate. Currently, our rate is $125/hour (subject to change), which you will find is a very competitive rate compared to other agencies in Connecticut and New York (most are between $150/hour and $200/hour). We look at what work needs to be done to impact your ratings and we estimate what your SEO costs will be accordingly.
You Control Your SEO Costs
The bottom line is that you are the client and we are here to serve you. We will put together an accurate SEO quote based upon our years of experience, but we won't force you to abide by our professional suggestions. If you have a budget to abide by, you can tell us how much you have set aside for your SEO costs, and we will tweak our strategy as needed. Not only that, but our competitive SEO prices do not require you to sign up for more than one month at a time.
Let us show you how we can help your business, and you will quickly see that your SEO costs are not an expense at all, but they are an investment with a measurable return. Contact us today to get an SEO quote and get the ball rolling.