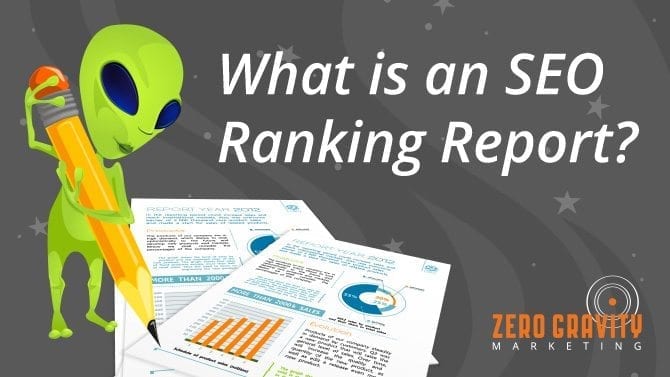 What is an SEO Ranking Report?
When you want to improve your presence online and increase your rankings on the search engine results page, you need to begin with a baseline. This is why we believe the process of developing a new and improved SEO strategy should begin with an SEO ranking report. An accurate ranking report created from trusted industry tools is the only way to understand where you currently rank on the SERP and to learn what you need to change in order to achieve higher rankings.
What is an SEO Ranking Report? 
An SEO ranking report provides you with the data you need about your current rankings on the various search engines. These reports evaluate the most popular keywords associated with your website and show you how your website is performing on the organic search results. It helps provide you with a better understanding of where you currently stand, and gives us as an SEO marketing company a baseline for your future growth and development. It is the first step we need to take in order to create an effective, personalized plan for your website.
I've Heard They Aren't as Useful As You Claim… 
It's true that the buzz throughout the SEO community is that some SEO ranking reports are not valuable and are a waste of time and effort. There are some inferior ranking reports that do nothing more than evaluate a couple of keywords and give you a rough composite of your assumed rankings throughout the various search engines. In some cases, people rely too heavily on their ranking reports and focus more on specific keywords rather than actionable metrics and proven results. So in this respect, yes, SEO ranking reports would not be a valuable tool. But that's not how we use them at Zero Gravity Marketing.
Why Get an SEO Ranking Report From Zero Gravity Marketing? 
As the leading SEO firm in Connecticut, we take pride in the fact that we use expert industry tools and resources in order to create our SEO ranking reports. We believe the Moz Pro Rank Tracker is one of the most powerful tools available, and we use it when we are generating our SEO ranking reports for our clients. In addition, we use Google Analytics in order to evaluate your current activity and track our own progress as we move forward with your new and improved SEO strategy.
At Zero Gravity Marketing, we are committed to creating a personalized SEO strategy utilizing top industry standards in order to provide our clients with the most powerful SEO results. In addition to an SEO ranking report, you also benefit from the fact that we are constantly up-to-date with the latest industry news. We recognize that SEO strategies are constantly changing and adapting, and we strive to be ahead of the curve. To find out more about our innovative and informative SEO ranking reports and to learn about how we can boost your online presence, contact us today.