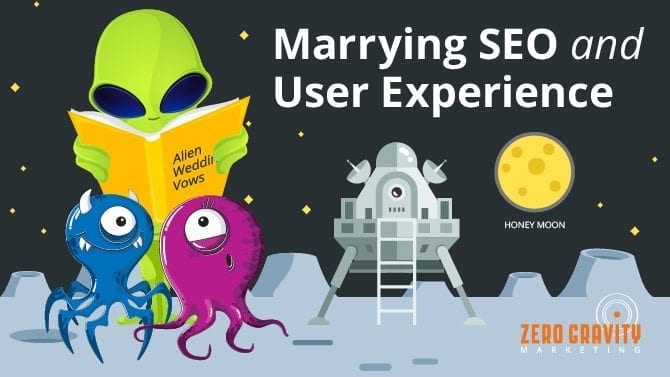 With a strong SEO strategy, you can rank in the top of the search results and attract an abundance of new visitors, and with an impressive user experience, you can maintain that attraction and convert them into customers. SEO and user experience are two essential elements that make a website successful. Here are the ways you can marry your SEO strategy with an enjoyable user experience to increase your website visits and conversions:
Keep the Customer in Mind During Keyword Research
You may think you know all of the best keywords to use for your SEO campaign, but are these really the keywords your audience is using? If you are using industry-specific keywords, you could be missing out on a huge opportunity to attract visitors that aren't familiar with the lingo. Take the time to complete keyword research to discover how your target audience describes your offerings, what solutions they are hoping to solve, and what their intent is behind the keywords they are entering.
Capture the Visitor's Attention
You may not always be ranked number one on the SERPs, but you can keep the user experience in mind to get the click regardless. Use enticing language that captures the searcher's eye and encourages them to click on your link instead of the ones ranking above you. You can do this by using action words in your title tags, making sure your URL gives further reassurance of what the user will find on your site, and crafting your meta description to give them a teaser of the content they can't refuse.
Follow Up on Your Promise
It's one thing to draw searchers in, but if you don't deliver on what the meta description promised, your bounce rate will suffer (which negatively impacts your SEO). If the user can't find what they are looking for within a few seconds, they often leave. It's your job to quickly provide the information they are looking for by having a clear logo (so they know they are on the correct site), straight-to-the-point header tags, and easy navigation to find what they need. You should also keep your content focused on one topic and simply provide links where you want to expand. Finish up with a clear call to action.
Make Sure Your Site Loads Fast
Finally, if you want to improve your SEO and user experience, you have to make sure your site loads at lightning speeds. The days of dial-up internet are long gone, and as a result, people simply don't have patience. Make sure that images are compressed, code is as streamlined as possible, and that your hosting service provides the speeds you need (hint: Zero Gravity Marketing does).
Marrying SEO and user experience is a nonstop process. You should always be testing your results and analyzing them to make sure that both are working as effectively as possible. For help improving your user experience, or to boost your SEO efforts, contact Zero Gravity Marketing now.