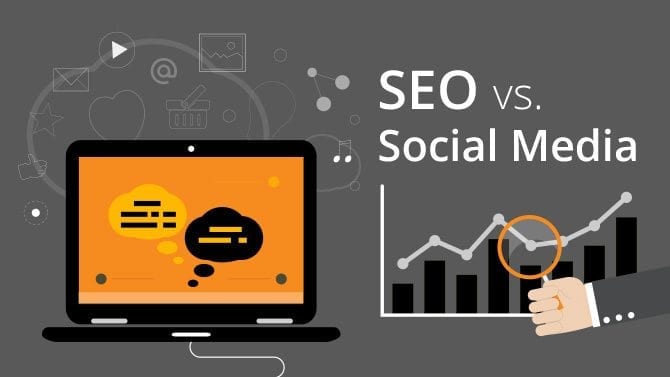 A strong online presence is essential to successful business. Beyond having a website, companies need quality content, a social media presence and an active, engaged user community devoted to the brand. Digital marketing strategies must include SEO and social media plans, but between the two, which is more important? More often than not, in the battle of SEO vs. Social Media, SEO comes out on top. Here's why:
SEO Capitalizes on Purchase Intent
When a person pulls up the Google search page, they have a specific product or service in mind and a reason that they want to search for it. A person searching for "tanning Connecticut" is seeking those services — and will likely purchase soon. As a business investing in online marketing, it's important to spend your advertising dollars where it counts. On the other hand, when you purchase a social media ad, the ad will be placed at the side of the feed where the person will more than likely casually scroll past it. They may see the ad, but at that moment they are not interested in making a purchase. When they are searching for a specific product or service, they are actively looking for something that they need at that specific moment in time.
Right on Target
SEO provides you with the opportunity to target a very specific audience. Natural SEO keywords allow you to increase your rankings in the search results, and PPC advertising allows you to target that prime audience that is most likely to utilize your goods and services. With PPC ads, you are targeting a specific type of customer — based on their age, gender, interests, location and many other identifiable factors — in order to get them to come to your website and make a purchase. PPC is very beneficial for businesses looking to attract a specific type of customer, as they do not want to waste money advertising to people who will not make a purchase.
PPC ads can be displayed on a wide variety of pages. This includes, but is not limited to, websites, mobile apps and even videos. You can target a specific group of people based on their interests and hobbies. For example, if you are selling craft supplies, you can have your ads placed on crafting blogs that your target audience will be reading.
SEO Boasts Higher Conversion Rates
SEO conversion rates are higher than social media conversion rates. A conversion happens when a site visitor becomes a business customer, and SEO is more likely to increase your conversion rate than social media. This is largely because visitors who use search engines to get to your site have purchase intent, and also because you are able to target a specific group of people who are more likely to do business with you.
More Predictable Spending with SEO
SEO allows you to take advantage of forecasting. The Google Keyword Planner shows you the monthly search volumes for keywords that you may be considering for your next SEO campaign. Website Magazine notes that you can judge the success of a future campaign or new keywords using these innovative tools, and you take less risk investing your resources in SEO. There is not an easy way to gage the success of your next social media campaign before you implement it.

In the best-case scenario, you will be able to blend your SEO campaign and your social media strategy in order to maximize your visibility online. However, if it comes down to deciding between SEO vs. Social Media, it's best not to leave SEO out of the equation. It's a proven way to improve your rankings in the search results, increase your conversion rates and predict the services that searchers are looking for next.