We all have things we've held onto for too long. Sometimes, they're jeans that we swear we'll fit into again someday or t-shirts that have seen better days. In the business world, this might be a website design that's well past its prime.
Whether you've been thinking about refreshing your website for a while or are just now evaluating your current web design, it's important to take the time to consider what users are experiencing when they navigate to your homepage. But how do you know when it's time for a redesign? The following signs could indicate that your website is outdated and in need of some TLC:
1. Your Webpages Load Slowly.
Is your website sluggish when you jump from page to page? If so, a redesign can help you improve your overall speed. Long loading times lead to high bounce rates because visitors often get frustrated and leave the site before the pages even appear. Google considers bounce rates when it's factoring your search engine results page (SERP) ranking. Therefore, you want to ensure your website loads as quickly as possible on both computers and smartphones.
2. Your Site Has Broken Links or an Outdated Design.
Are your pages filled with broken links? Do you tout expired promotions? Are you offering visitors an outdated design or a layout that isn't optimized for today's moderns users? If your website just isn't working, it's time for a refresh. Even if small areas of your site have been neglected, it can have an impact on your search engine optimization (SEO) and lead gen efforts. 
3. Your Web Design Isn't Responsive.
Cell phones are a staple in the 21st century, and 96 percent of Americans own one. Of course, mobile devices are often used to scour the internet for information. Therefore, if your website isn't responsive and can't scale to mobile or tablet formats, you're likely losing out on potential customers. When redesigning your site, be sure to choose a theme or layout that looks good on smartphones, tablets, and computers. Your navigation menu, as well as all of your pages, should remain accessible, no matter how users are accessing them.
4. Your Navigation Is Confusing.
Unoptimized or poorly designed website navigation sets your customers up for a negative experience with your brand. It's important to incorporate user experience (UX) into your website's design, so you can create a flow that aligns with visitors' intentions. On the other hand, a well-designed website will account for users' behaviors, your company's goals, and ongoing methods of improvement. For example, if you run an eCommerce store, there should be an easy path from the homepage to product pages and checkout.
5. Your Branding or Marketing Goals Have Changed.
As your company grows and evolves, your mission, values, and goals might change, too. Part of digital marketing success is ensuring that your website is continually aligned with your business's continuous evolution. It's a good idea to review your website quarterly to make sure its design meets your specific goals. If something's not working, it might be time for an update.
Need to Refresh Your Website? Zero Gravity Marketing Can Help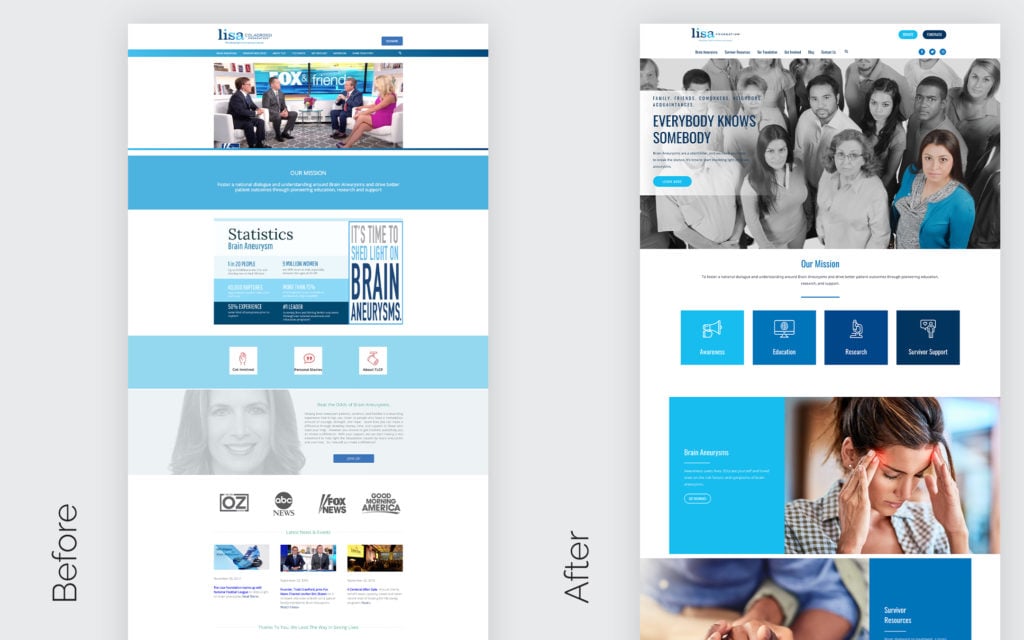 How does your website fare in the aforementioned categories? If you need a redesign (or still aren't sure), look to Zero Gravity Marketing for guidance. From initial strategy sessions to full-fledged website designs, we're here to help you showcase your brand in the best possible light. Contact us today to learn more!