When you have a question, where do you turn for answers? It might all depend on your age. While the "olds," (anyone who's a millennial, Gen Xer, or heaven forbid, a Boomer) will turn to Google, Gen Z goes to a decidedly different source when they have a question that needs answering: TikTok.
Everyone's favorite short-form video social media platform has quickly become the search engine of choice for the under-25 set. What does that mean for you? To reach Gen Z, you must learn to boost your visibility on TikTok. The best way to do that is through (you guessed it) search engine optimization, aka SEO.
What Is TikTok SEO?
SEO is the practice of optimizing your content so it ranks highly in search engine results. It's important to tailor your SEO to the platform you're trying to market on, whether it's YouTube, voice search, Instagram, regular ol' Google, or the (not so) new kid in town, TikTok.
TikTok SEO starts with, you guessed it, keywords. When Gen Z searches for something on the app, they usually type in a question or a keyword phrase. You can perform keyword research on TikTok to find which keywords are the most competitive and most likely to get you search traffic through the app.
Since TikTok is, in many ways, a popularity contest, video popularity is another important ranking factor for SEO. The more users like, share, and comment on your videos, the higher they'll rank.
How do you get popular on TikTok? One option is to ride on the coattails of another, such as an influencer with a big following, and ask them to make a video about your brand. Another option is to work with a user-generated content (UGC) creator. UGC creators often partner with brands to help boost their presence on TikTok.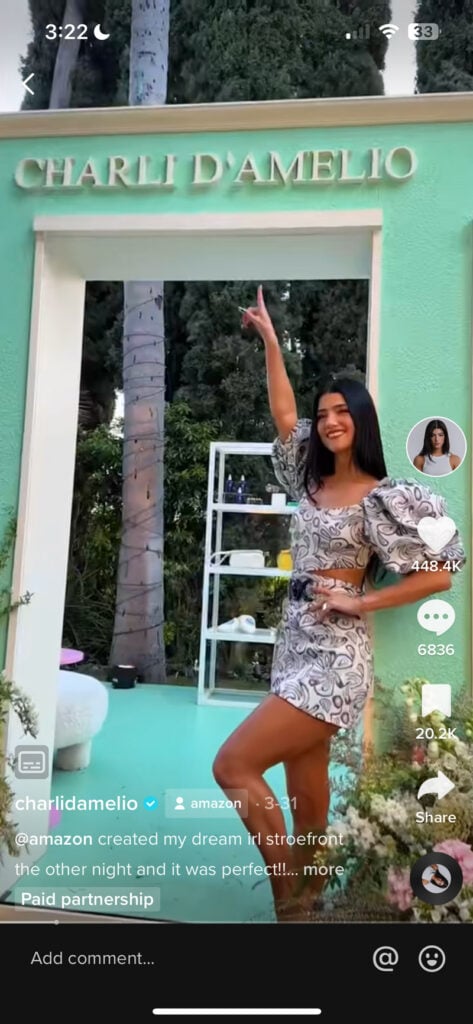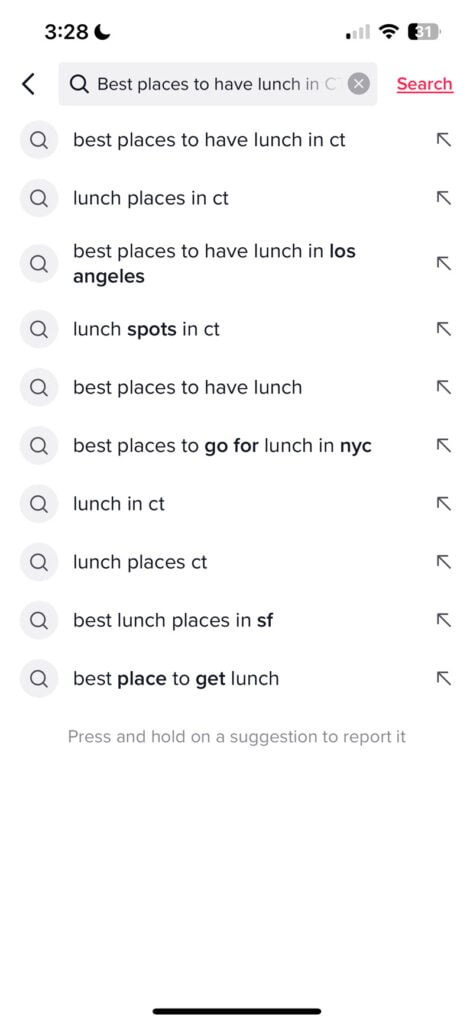 What Is Gen Z Looking for on TikTok?
So, is Gen Z using TikTok to scope out funny cat videos or quick and simple recipe ideas? Probably both, but they're also using the app in a somewhat unexpected way. They're turning to TikTok to get the scoop on local businesses. For example, a Gen Zer may search TikTok for the best place to have lunch in their city or for a place to get an espresso when they're in a new town.
In fact, Gen Z looks to TikTok as a way to connect with brands they love and that may be new to them.
How TikTok Attracts Gen Z
Every generation has its own tastes and preferences, which can look strange to the older generations. While millennials were all about the sheen and polish of Instagram, TikTok's more authentic nature and novelty appeal to Gen Z. TikTok is much more low-tech and low-maintenance than Instagram and the like. Where you might have had an influencer contour and wear shapewear on Instagram, on TikTok, you'll find influencers in baggy sweats and Crocs. The lo-fi, laid-back nature of the app appeals to Gen Z's crunchier side.
TikTok also dangles the promise of instant internet fame in front of Gen Z like a carrot on a stick. Anyone can get famous on the app anytime, provided enough people see their video.
TikTok's search engine is also more hyper-targeted than its predecessors, making it easier for users to discover videos that matter to them. After someone's used the app for a while, the "For You" page recommendations are spot-on.
An app that understands their needs and matches their style, what more could Gen Z ask for?
Should You Google It or TikTok It?
In December 2022, one of Google's senior VPs mentioned that 40% of young people are likely to use TikTok or Instagram rather than Google for search and discovery. People can find a lot on TikTok, from restaurant recommendations to healthcare provider recommendations. They might find something cool to do or learn a new skill through TikTok.
But, while TikTok is more popular with a single demographic, don't throw your Google SEO skills out. Google's been in the search engine game for 25+ years. It's got its algorithms and user experience down to a science. TikTok is a little more clunky as a search interface and isn't ready to take over Google yet.
So, when should you focus on TikTok SEO vs. Google SEO? Think of your audience. You have to go where they go. If you want to reach Gen Z, you'll find them on TikTok, and taking steps to improve your SEO there will take you far.
Let ZGM Handle Your TikTok Video Creation and SEO
Not sure how to leverage TikTok or create videos that grab Gen Z's attention? Zero Gravity Marketing can help. We're a full-service digital marketing agency and TikTok marketing company that can help you create videos that stand out on the app. Contact us today to start your gen z marketing strategy.