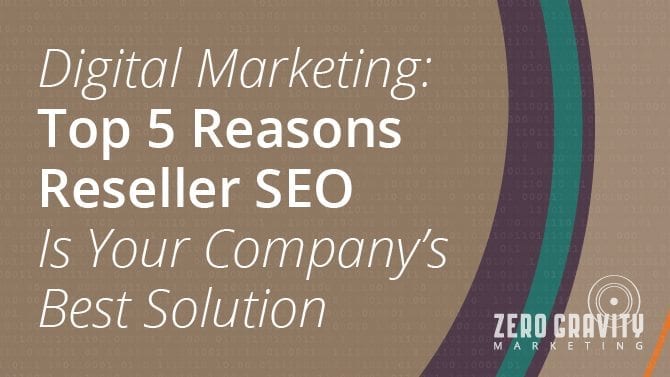 Considering reseller SEO for your clients' marketing needs? Finding the right SEO agency can be difficult. Digital marketing is constantly changing and there are a lot of variables to keep in mind for optimal SEO results.
If you're currently considering outsourcing SEO and wondering why it would be beneficial, here are five great reasons to consider a Connecticut SEO company to benefit your customer satisfaction and increase revenue.
Top 5 Reasons to Hire an SEO Company
Cater to the Client. Your client doesn't want to hire multiple companies to work on their marketing, they want convenience. With reseller SEO services, you're in the position to give them exactly what they want. Deliver their SEO results within your own agency's brand and make Digital Marketing as seamless as possible.
Increase Productivity. If your expertise isn't in SEO, trying to handle it on your own will be time consuming and may not reap the best results possible. Taking that responsibility off the shoulders of your staff means that you're freeing them up to excel where their true talent lies.
Increased Revenue. If you haven't been offering SEO, that's one more service you can sell to your client which means that your overall revenue will increase.
Optimal Results. Hiring a great SEO reseller means that your clients are getting top of the line expertise. Those great results reflect well on your business overall.
Retain More Clients. If you're in a position where clients are outsourcing their own SEO, there's always the chance that their SEO company also handles a majority of the functions your own marketing firm covers. If you can offer all of the services they need, in house and through an SEO reseller, there's less chance that your loyal clients will be swayed to another vendor.
Looking for a Fantastic, Local Reseller SEO Firm?
If you're looking for fantastic results and optimal expertise for your clients, contact Zero Gravity Marketing in Connecticut. Our staff caters to companies just like yours. We offer services to keep you looking like the best expert, with white label options to keep our name completely out of the equation for your clients.