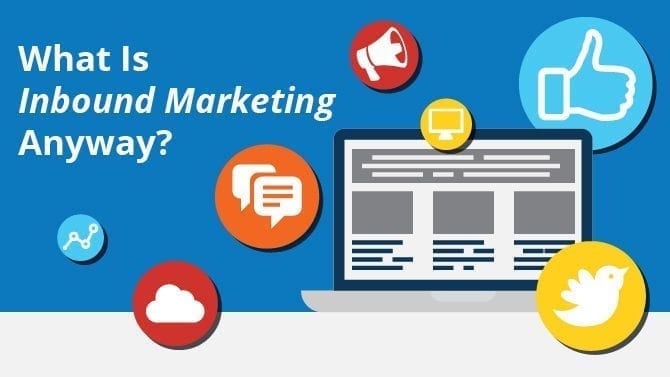 You have heard the term, but how well can you really answer the question, "What is inbound marketing?" Unless you have done a lot of your own advertising, you probably don't have a thorough understanding of what it is, but it's time that you do. Inbound marketing is one of the most effective forms of advertising out there. So let's get right to it.
What Is Inbound Marketing?
Simply put, inbound marketing is any form of advertising that brings customers to your site instead of you having to go out and persuading them to visit. In other words, you work to make your site and its content as informative and entertaining as possible, and your prospects come to you—and they keep returning time and time again. Here are some examples according to HubSpot:
You post engaging blogs that give people valuable information they can't find elsewhere.
You use SEO best practices to help ensure you show up in search results.
You are active on your social media accounts, and when you build connections with your fans, they check out your website.
You offer a short eBook or whitepaper to your site's visitors to cement your place as an industry leader.
Should I Use Inbound Marketing?
Now that you can answer the question, "What is inbound marketing?" your next thought is probably if you should use it. With inbound marketing, your customers want to be there. They listen to what you have to say and you aren't wasting marketing dollars on people who couldn't care less.
On the contrary, with outbound marketing (cold calls, direct mail, telemarketing, commercials, etc.) you are bugging people and persuading them to visit your site. Sure, they may still end up on your site, but they might be annoyed by the time they get there. With inbound marketing, your focus is on demonstrating your expertise and helping your customers, so they are more receptive to what you have to offer.
How Do I Use Inbound Marketing Correctly?
As with all types of advertising, inbound marketing won't work if you don't do it correctly. Envision your ideal customer. What is interesting to this person? How can you solve their problems, engage them, or connect? Contact us to research your best customers, and let us build a marketing strategy to best attract them to YOU, instead of you going to them.
If you couldn't answer the question, "What is inbound marketing?" before, now you are privy to one of the top ways to expand your business. Are you still not quite comfortable with using inbound marketing? At Zero Gravity Marketing, we would love to create a customized inbound marketing strategy just for you. Contact us today to find out more.