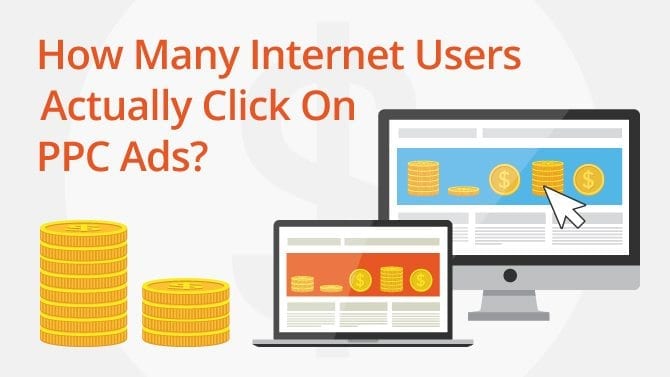 Pay per click (PPC) advertisements have recently fallen victim to a wide array myths,  suggesting that PPC advertisements are ineffective, failing to attract enough clicks to provide a sufficient return on investment. While poorly-designed PPC ads may suffer from a general lack of interest, this is definitely not true for well-crafted campaigns. In fact, the average PPC campaign delivers an impressive uptick in consumer interest. Success in PPC depends on a combination of correct keywords and targeted industry usage.
Using PPC Correctly
Those who complain of pay per clicks' alleged inefficiency often hold the PPC model responsible instead of addressing their own failures. PPC is not ideal in every scenario, and as such, it is up to the advertiser to carefully outline marketing objectives and target audience before taking on this targeted approach. PPC tends to be a safe bet for online retailers.
Measuring Intent to Buy
When comparing the efficacy of pay per click to that of organic search marketing, it is important to consider the actual intent of the internet user conducting the internet search. Among those expressing commercial intent, PPC is actually a far more effective tool than organic search. In fact, according to a study from WordStream, well over sixty percent of users with commercial intent click on PPC ads, even when presented with a wide array of organic search results.  For these users, the search results related to PPC ultimately prove the most relevant.
Overall Increases In Click-Through Rates
Although it is important to consider the type of PPC advertisement presented and the ideal situations for use of these ads, an overall improvement in click-through rates for PPC ads suggests that even a poorly-designed campaign can prove effective on a long-term basis. According to Search Laboratory, click through rates for top position PPC ads on Google more than doubled between 2011 and 2012. Even lower position listings experienced a significant increase in click-throughs. For example, the ninth ad in search results achieved an impressive click-through rate of 5.7 percent, compared to just 3.86 percent in 2011. Thus, while PPC ads have long been an integral part of online marketing campaigns, they actually become more effective with time.
Although PPC is not a universally effective advertising approach, it can be incredibly useful in a vast array of contexts. PPC campaigns deliver the best results for online retailers utilizing keywords that appeal to commercially minded internet users. Although the aforementioned qualities mark the PPC ideal, advertisers in other industries can also benefit greatly from the inclusion of PPC in their marketing campaigns.
Struggling to achieve the PPC response you desire? The talented team at Zero Gravity Marketing understands the many factors that contribute to PPC success and can harness these qualities so as to strengthen your marketing campaign. It's time to get your PPC campaign back on track — give us a call!