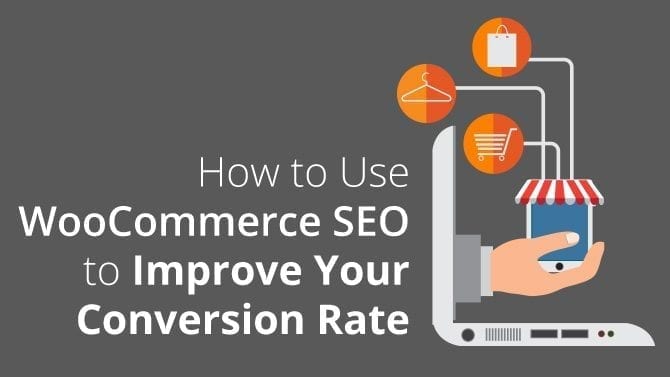 If you use WordPress and have an online store, chances are you have heard of WooCommerce. It's one of the most widely used WordPress plug-ins, and it runs an impressive 29% of all ecommerce sites. It is popular because it is open-source, free, simple to use, and can help make your products shine. But it doesn't really matter how lovely your site looks if nobody can find it. That's where WooCommerce SEO comes in. These are the WooCommerce SEO tips you need to know to ensure your site gets the attention it deserves:
Use Unique Title Tags
Yes, you may be entering product pages instead of blog posts, but that doesn't mean you can skimp on the content and ignore the title tags. Every item you enter should have a title tag, and preferably, an H1 tag that matches. Additionally, each title should be unique to the product, because search engines may disregard duplicates.
Spend Time on Descriptions
Writing product descriptions may be one of the more tedious tasks of setting up an ecommerce store, but it's one of the most important. Of course, you want to use language that appeals to your buyers, but descriptions are also vital for your WooCommerce SEO. Here's what you need to do:
Use keywords. Descriptions are a perfect opportunity to take advantage of your long-tail keywords. With more precise targeting, you will get more qualified customers and a higher conversion rate. But please, make sure they are still enjoyable to read.
Never duplicate. If you sell a lot of similar products, it's really easy to just copy and paste the same specs and call it a day, but this could actually do you more harm than good. Take the time to write unique descriptions for every single product. If you can't re-word the same thing several different ways, hire a copywriter who can.
Avoid manufacturer descriptions. This is on the same line as avoiding duplicate content, but deserves its own bullet because so many people do this. Duplicate content is an e-commerce company's enemy, and manufacturer descriptions can be found everywhere.
Pay Attention to Images
Another crucial WooCommerce SEO tip is to capitalize on your image. You already know that high-quality images are key to a successful online store, so you should have them for every product. Now you just need to use keyword-rich ALT tags when you import them.
Setup Google Shopping Feed
Our final WooCommerce SEO tip is to set up a Google shopping feed. Doing so will put pictures of your products on the top of the search results. So when someone clicks on your image, they already know what they will get, which will improve your conversion rate. The Google shopping feed can also be used with a PPC campaign (which are more effective with coupon codes!), so it helps both your organic and paid traffic.
At Zero Gravity Marketing, we are all about driving traffic to your e-commerce site, and doing it in a way that gives you the highest conversion rate possible. By using these WooCommerce SEO techniques, you can receive more qualified traffic to get you a conversion rate that you only thought was possible in your dreams.