So, you've heard the buzz about social media marketing and want to try it yourself. By leveraging social media, you can directly connect with the people most likely to buy from you. You can also connect with people who are already loyal fans.
The tricky thing is knowing who those people are and how to reach them. Thanks to social media audience targeting, your paid social media efforts can have a lasting effect.
What is a Target Audience?
Digital marketing thrives on relevancy. For your campaigns to succeed, you need to create and share content that's relevant to an audience. On social media, the audience you want to connect with is your target audience.
A target audience is a group of people who are most likely to be interested in what you have to offer. You can target people based on various factors, including their age, gender, what they do, and how they use your product.
You aren't limited to a single target audience. Depending on your product or service, you may have several. Your social media marketing will be tailored to appeal to each distinct target audience.
Why Define Your Target Audience?
Defining target audiences allows you to maximize the effectiveness of your social media campaigns. In a crowded digital and social landscape, it's not enough to create a generic social post or content and hope that someone clicks on it. You need to know what people will respond to and what type of content will resonate with them.
Zeroing in on a target audience may feel a little exclusionary. And, in this case, that's okay. It's better to address a small handful of people who you know are likely to respond than to cast a broad net in the hopes of catching a few stragglers.
Beyond ensuring that you reach people who want to hear from you, defining your target audience can help you strengthen your brand's voice and message. Once you know who you're trying to reach and what appeals to that audience, you can hone in on developing a voice and overall brand image.
How to Identify Your Target Audience
It's not enough to know that you need a target audience (or two). You also have to figure out who that audience is. Once you've got the details of your audience, you can start working on the best ways to reach them. Here's a step-by-step guide to help you define a target audience.
1. Find Where Your Audience Hangs Out
The social media landscape is constantly changing. For a few years, Facebook was the place to be for college students and teenagers. Then the parents found it, and the kids cleared out. Now, you're more likely to connect with younger audience members on platforms like TikTok or Instagram.
Knowing which audiences are where allows you to tailor your social posts to them. If you decide to work with influencers, you can choose the right influencers based on the type of audience you're trying to reach and the platform they're most active on.
2. Take a Peek at Your Competitors
Your competitors can help you zero in on your social media audience and build your brand voice. We're not suggesting you copy your competitors. Instead, you can look to them to see what works and what doesn't. If you have the same target audience, take a look at the type of posts that get the greatest response from people, and try to use those formats in your own marketing. You can also look at what your competitors are doing to see where they reach people and who they're reaching.
3. Create Buyer Personas
Buyer personas are representations of your target customers based on data you've collected from marketing efforts. Your company might already have a few personas in its back pocket. But if you don't, now's the perfect time to create them. With a buyer persona, you get to know what a target customer wants, what drives them, what their pain points are, and so on. You can then use those details to craft campaigns and social media posts that make an impact.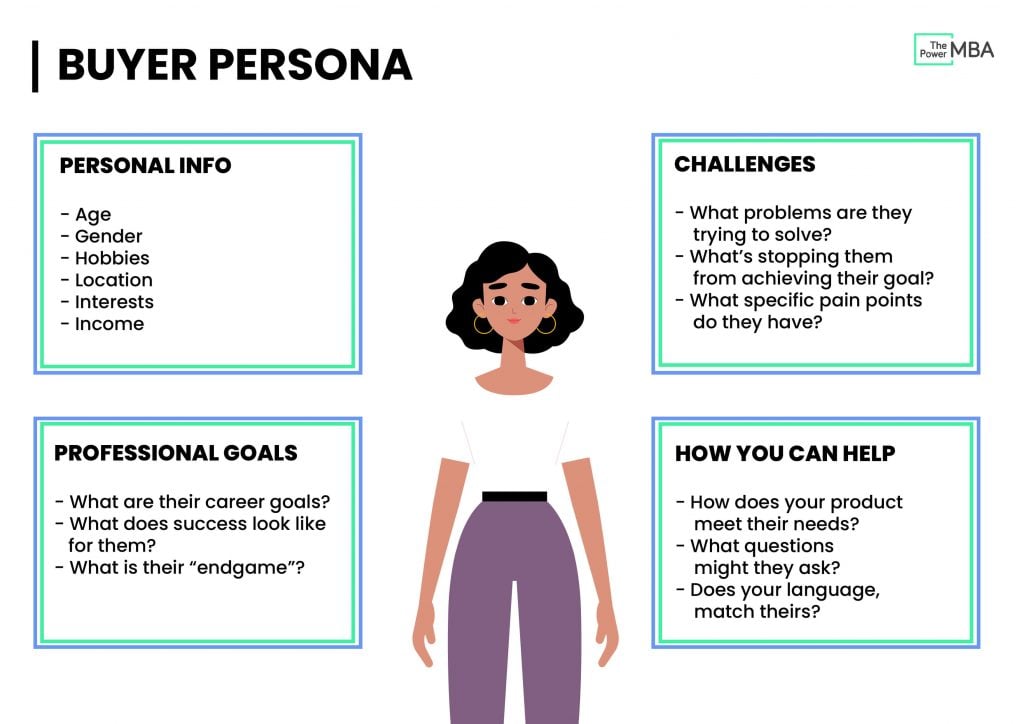 4. Survey Customers
Sometimes, the best way to find out what's happening in people's heads is to ask them. Send your existing customers surveys, asking them what they want to see from your brand, what type of content they prefer, where they hang out online, and how they want to interact with you.
5. Use Your Social Media Platforms
Once you've got a basic idea of who your target audience is and how to reach them, use your social media platforms to connect. Expect a bit of trial and error here. You may want to run posts with different headlines to see which ones get the best response. Also, experiment with posting at different times of day or days of the week
How to Measure Your Social Media Reach
Once you've defined your target audience and have started a campaign, keep tabs on how it's doing. Measuring likes, comments, and shares will help you see how well posts perform. It also gives you an idea of the types of posts that do best, so you can keep producing content that your target audience finds relevant.
Work With ZGM on Social Media Marketing
Zero Gravity Marketing is a digital and social media marketing agency that wants to help you reach your goals. Get in touch today to learn more about our social media marketing services.