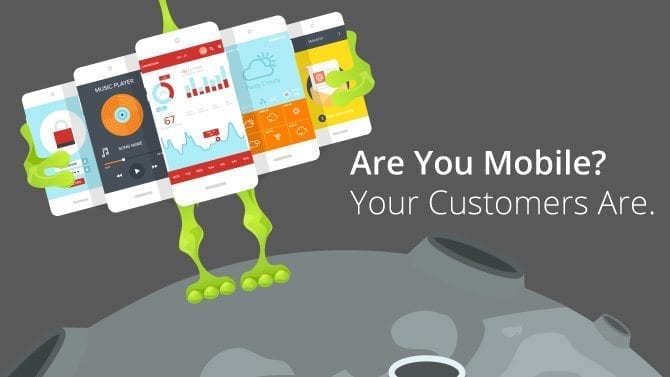 Are You Mobile? Your Customers Are.
For many years, personnel at Google have predicted that mobile search numbers would soon outstrip desktop. And, this year, this prediction has come to pass. Mobile search numbers have officially surpassed desktop search, according to Google. More and more, individuals are reaching for their phones when they are looking for services and answers to questions. To continue to compete online, you need to make sure that you are paying attention to mobile SEO.
Many website owners made changes to their sites in anticipation of Mobilegeddon, the major Google algorithm change that favored mobile-friendly sites over those that are not easily accessible from a smart phone. And, the mobile SEO practices that helped keep sites visible then will continue to be important now. Here are a few mobile SEO tips:
Ditch Flash
Flash doesn't work on mobile phones. This and other technology that won't work should be replaced with elements that do. Other potential problems include JavaScript and some custom code.
Pick Responsive Designs
If you are using WordPress, choose themes that specify that they are responsive. This means that they'll react to the user's screen and change their layout to fit.
Keep It All Readable, but Make It Load Fast
Text should be large enough that a user does not have to zoom to read it on mobile. Keep sentences and paragraphs short. Images should be simple enough that they work on a mobile phone's smaller screen. Keep file sizes low so that everything loads quickly and doesn't bog down.
Simplify Navigation
Links should be spaced out so that they are easy to navigate without mistakes. If it's easy for users to accidentally click the wrong link, they will get frustrated and leave your site.
Keep Your NAP Up to Date
Mismatched NAP (name/address/phone) information can hurt you in local and mobile search. Make sure that your website and all of your social media profiles all show the same complete and up to date information.
The technology that prospects use to find businesses like yours is changing and will continue to change. Make sure that your team is up to date on the best mobile SEO practices to stay visible and competitive by contacting Zero Gravity Marketing today.