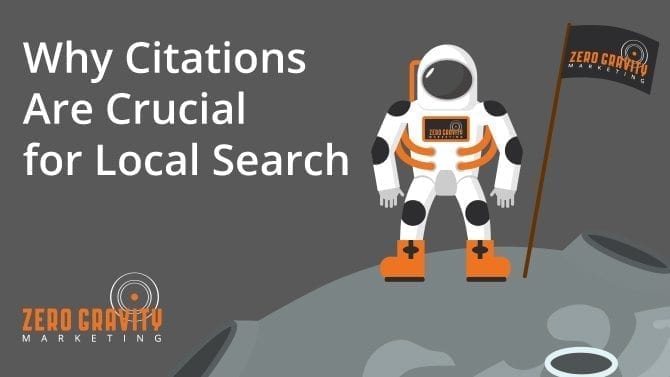 If your business has a physical address (as most do), checking your address displayed in online listings one of the most important things you can do for your business. Business listings, called citations, are often touted as the most important ranking factor for off page SEO and they will ensure your customers can locate you easily.
What Are Citations?
Technically, a citation is anywhere that your business name and contact information is found online. This includes review websites like Yelp and phonebook-style directories like CitySearch. More importantly, citations that link to your website are considered quality inbound links for your local search efforts. While there are thousands of places online where your company can be mentioned, Moz reports that the majority of them get their information from four aggregators:
Every few months, these aggregators send out updated information about your company to thousands of websites, including Yelp, Google Maps, TripAdvisor, Bing, and even GPS systems like TomTom. So if your information is incorrect with any of these aggregators, there is a good chance it is also inaccurate on hundreds of pages across the web.
Why Are Citations So Important?
There are two main reasons it's crucial for your citations to be correct throughout the entire World Wide Web:
Local Search Efforts – Every citation that links to your website sends a signal to Google. The more citations you have from high-quality sources, the more Google trusts that you are a legitimate, respectable business.
Customer Experience – Not only do correct citations help your customers find you easily, they also improve the customer experience. When a searcher can effortlessly find your information, they are much more likely to frequent your store than if they have to go hunting for it—or are given the wrong details.
How Can I Get More Citations?
The first step is visiting the websites of the four main aggregators and ensuring your company's information is both claimed and correct. Then, you need to check with the sites that don't get their data from these aggregators to manually update your specifics. While the process is undoubtedly tedious, it is crucial for maintaining a strong place on the SERPs. If search engines can't verify your whereabouts, they are not going to have enough confidence in you to give you prominent visibility.
The good news is that at Zero Gravity Marketing, we have access to a variety of tools that can make this process a lot less time consuming. Plus, we can keep an eye on your citations to make sure they stay up to date for your local search efforts and your customers. Contact us today to find out more about how to make citations work for you.