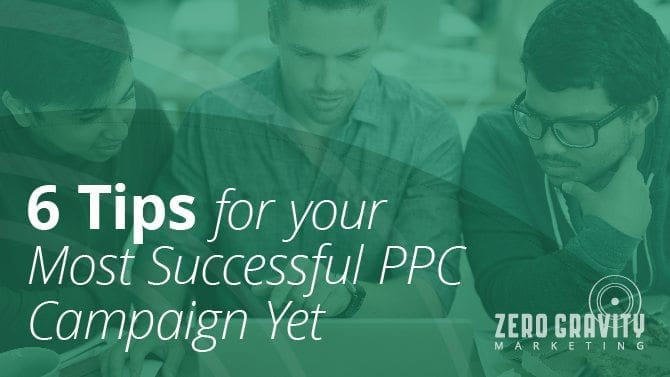 Done correctly, Pay Per Click, or PPC, marketing can drive targeted buyers to your site and ensure that you are treated to a steady flow of visitors. Since you pay for every click you get, it is important to use PPC the right way and to optimize your campaigns. From incorporating negative keywords to optimizing for quality score and even refining your landing page strategy, these tips can help you make the most from your next PPC campaign.
Target your keywords well: Choosing keywords wisely is equal parts art and science. You'll be fighting competitors for the same space and paying sky-high rates if you simply choose the most popular terms for your PPC ads.
Revisit your buyer persona and think about what some of your targeted demographics will be searching for. Are they looking for ways to use your product, tips on making the most of your targeted service, or hacks to streamline their processes? Thinking like a buyer can help you really hone in on some highly-targeted words; keywords with broad appeal are not your best match when it comes to PPC since these will drive up your clicks and costs without delivering actual buyers.
Use negative keywords: Filter out those buyers who aren't in your target market using negative keywords. Sell fruit but not apples? Using apples as a negative keyword will keep prospects from clicking and visiting but not buying (you'll still be footing the bill for those clicks). Negative keywords can further define and target who will see your ads and can help drive down your PPC costs and drive up your useful clicks.
Know your quality score: What is Google's Quality Score and how does it impact your PPC efforts? If your site scores well for quality, you'll automatically receive better prices for your PPC efforts. A low-quality score could cost you a lot – you could be paying 400% more per click than you need to if your site is not optimized for this important metric.
Don't leave your campaign unattended: Set it and forget it may work for cooking and some passive income strategies, but leaving your PPC campaign to run without supervision is asking for trouble. Commit to checking in regularly; you don't have to do anything extensive or spend hours poring over it, but see how your keywords are performing and note any trends. You'll have no way of knowing what works or what doesn't unless you track your results regularly.
Direct your ads to the right landing page: Your prospects don't want to take the time to click on your ad only to be delivered to your home page, or worse, an error page. Link directly to a relevant landing page for each campaign. If you have multiple campaigns running, you need to have a dedicated landing page for each. Directing everyone to the same place may be easier, but it can be annoying for customers who respond to a specific ad and end up dumped in a generic location. Not tailoring your landing pages also makes it more difficult to track the success and performance of your campaigns, too.
Want to make the most of your Digital Marketing investment and maximize your ROI for your PPC campaigns and more? A digital marketing company can help you build your brand and stand out in an increasingly competitive marketplace. Contact us to learn how easy it is to get started and what our innovative approach to marketing can do for you.