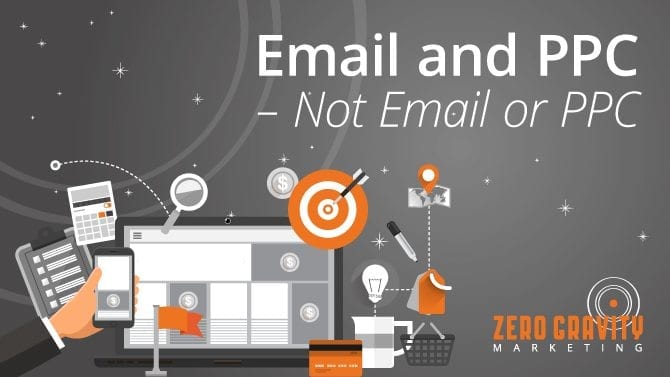 Together All the Way: Email and PPC
When businesses build marketing campaigns, they sometimes erroneously believe that they have to choose between Pay Per Click and email, but that's a mistake. Email and PPC together form a powerful marketing duo. There's no need to choose between methods – both provide a plethora of useful information. The wealth of information you pull from customer emails can make your PPC campaigns more successful. In turn, PPC campaigns can establish brand loyalty and make it easier for customers to find the products and services they want from your business.
Email and PPC Get Your Name Out
If you rely strictly on email campaigns, you'll only reach certain customers. Although those customers may spread the word about you to potential clients, business growth will be slow. A combined email and PPC campaign will get your name to more customers faster. Using Google Adwords or Bing automatically increases your online presence. Keywords and content optimized for customer intent will enhance your PPC campaign, and coupling a PPC campaign with an email campaign increases the likelihood that customers will search for you.
With a personalized email full of product suggestions, customers will want to know more about the company it came from. If the customer makes a suggested purchase, they may browse other products to find something else she likes. That customer will come to rely on your store for certain purchases. When searching the internet, she will type in keywords or phrases that lead to you instead of a competitor.
Email and PPC Attract High-End Customers
Uniting email and PPC gives you access to higher-end customers. You may only be able to mount a small PPC campaign, but if you do so using information from readers' emails, it becomes more personalized.
A Successful Email and PPC Campaign
For an email and PPC campaign to work, you must be specific. Email forms should ask for more than names and email addresses. Add space for birthdays, mailing addresses, zip codes, and product preferences. Give your consumer something in exchange for that intel – offer special savings or a one-time discount. Link to sales and clearance alerts on your website as well.
PPC and email are a little like peanut butter and chocolate. Both are good, but they're better together. For more information contact Zero Gravity Marketing.