DIGITAL MARKETING FOR...
Industrial Goods & Services
At Zero Gravity Marketing, our team goes the extra mile to find creative solutions for our client's digital marketing needs. As an experienced digital marketing agency based in Madison, Connecticut, we know how to create a successful marketing strategy for industrial goods and services companies, worldwide. Our expert team works to develop an encompassing marketing plan that targets unique goals and performs to generate a return on investment.
One of Our Focus Areas is Industrial Goods & Services
Our team at ZGM has experience working with clients in industrial goods and services to achieve their marketing and business goals. We work with companies like yours throughout the process, from getting to know your business and understanding its needs to assessing the results of our efforts. Our digital marketing agency offers a variety of services from Search Engine Optimization (SEO) to Pay-Per-Click (PPC), Conversion Rate Optimization (CRO), Social Media Marketing, Content Marketing, Website Design, and Email Marketing.
"One of the best decisions I have ever made as a Marketing Director, is to partner with Zero Gravity to handle our PPC, SEO and Digital Strategy. This talented team continues to impress me on every level. A trusted partner; results driven, excellent communication skills, tremendous knowledge, patience and willingness to listen, teach and lead - no wonder I look forward to our weekly calls! I have come to rely on Zero Gravity for advice on everything and anything marketing related!"
- MJ Sullivan,
President at Kloter Farms
"One of the best decisions I have ever made as a Marketing Director, is to partner with Zero Gravity to handle our PPC, SEO and Digital Strategy. This talented team continues to impress me on every level. A trusted partner; results driven, excellent communication skills, tremendous knowledge, patience and willingness to listen, teach and lead - no wonder I look forward to our weekly calls! I have come to rely on Zero Gravity for advice on everything and anything marketing related!"
- Mark Strong,
Mark Strong Training & Coaching
Our Marketing Approach for Industrial Goods & Services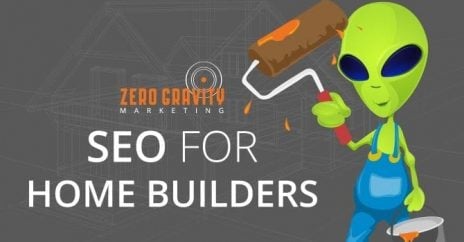 The web has completely changed the way that people buy and sell homes. Instead of contacting a real estate agent first in order to find out what homes are available, some homebuyers are taking it upon themselves to conduct research online in order to explore their options. As a home builder, you know that you…
Read More
ZGM Awards & Recognition