Many small to medium sized businesses find it challenging to staff and manage the team necessary to support their marketing needs and increase business. As an optometric alliance that provides valuable benefits for independent optometrists, IDOC's marketing needs go beyond growing their own business and extend to the marketing needs of their partners, independent optometrists. Zero Gravity Marketing was able to act as an extension to IDOC's team, providing all the marketing resources that could be needed throughout the year. Zero Gravity Marketing completely redesigned and updated their website and used an integrated, comprehensive marketing strategy to attract traffic via organic SEO, PPC, email marketing, and social media advertising. Currently the ZGM team collaborates on a daily basis to execute the robust communications calendar. It's hard to tell where the IDOC team ends and the ZGM team begins!
The Challenge
IDOC needed to elevate their brand to become a leader in the optometry market, which was further challenged by a recent merger. At the same time, the overarching goal was to educate independent optometrist to the value of an IDOC partnership.
Outcome
As a result of our all-inclusive marketing strategy for IDOC, their website visits are up by 53% year over year-and the organic traffic increase is up by an impressive 151%. While there are no previous tracking statistics on PPC or leads prior to their partnership with ZGM, we are proud to say that IDOC has received over one million AdWords impressions and over 6,000 website visits in the short time they have been our client.
151.17%
The increase in organic traffic from August 2016 to August 2017
124%
The increase in the amount of new website visitors from Search from August 2016 to August 2017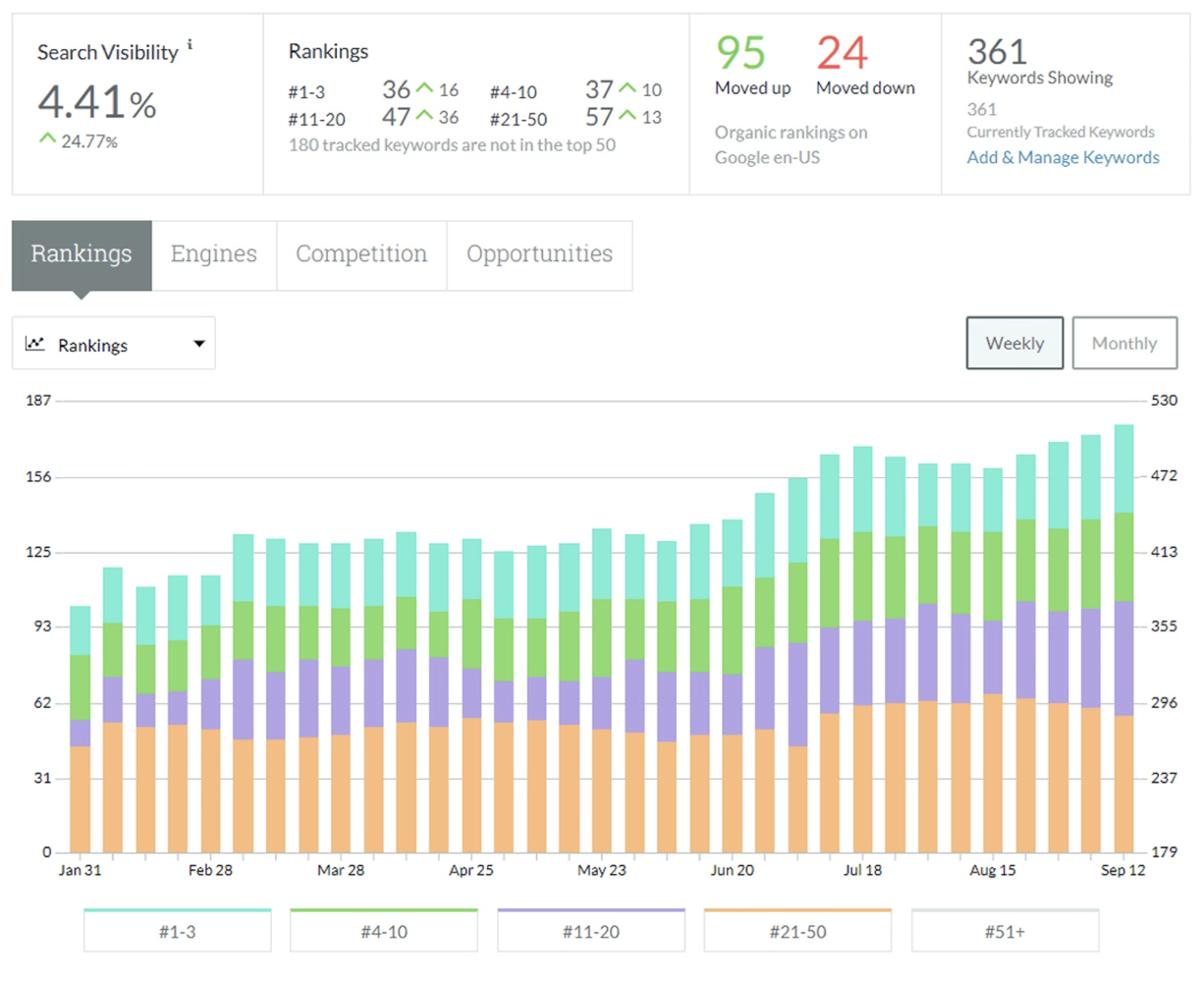 IDOC Website Launch 2017
The IDOC website was launched in June of 2017. Organic traffic continues to increase, and both current and prospective members appreciate the streamlined appearance and user-friendly design. Zero Gravity Marketing designed the site end to end, including a visually appealing and simple-to-navigate homepage, several intriguing case studies, specialized case studies, and an educational, yet search-engine-focused blog.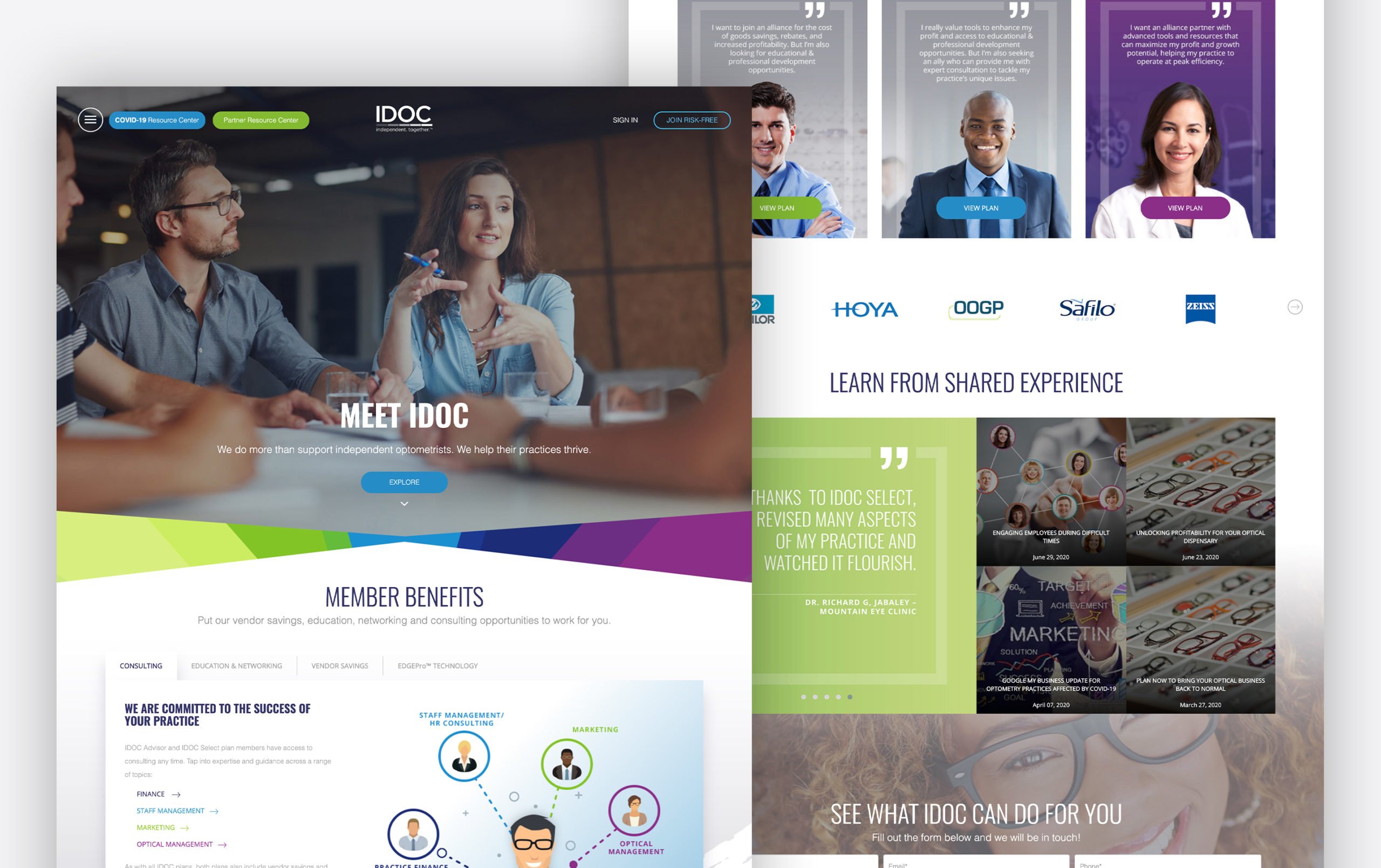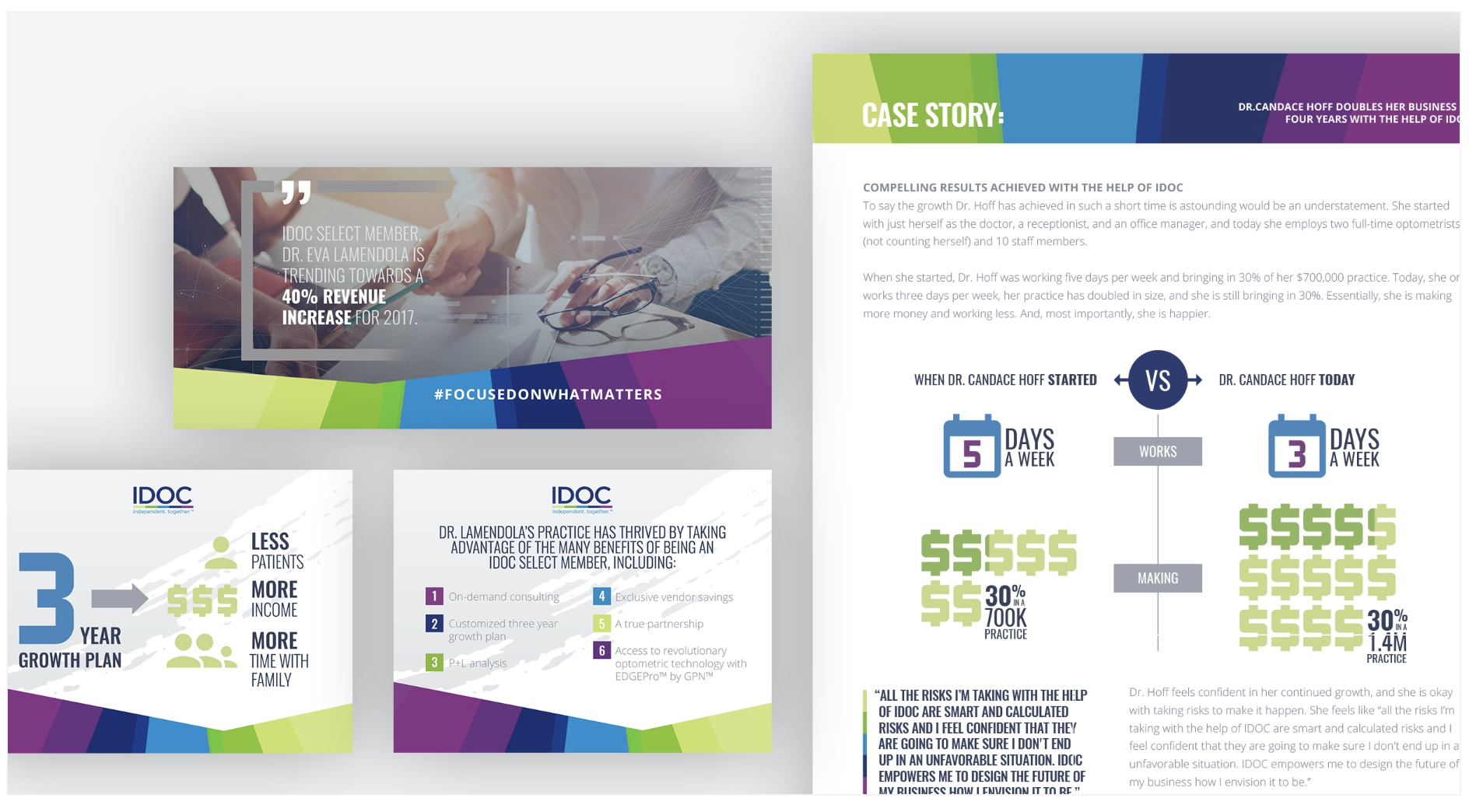 Corporate Video
When IDOC wanted a way to present their potential members with a quick look into what they have to offer, they knew a video would be the perfect format. Our team crafted a short two-minute-and-twenty-five-second video that is chock-full of interviews with the team and with members to give valuable insight the IDOC alliance.
Marketing Strategy & Planning
Website Design & Rebranding
EVendor Book Design
Event Marketing Design
Member Case Study Creative & Copy
Referral Program Support
Direct Mailer Creative & Copy
Promotional Landing Page Design
Campaign Support
Email Marketing Social PPC
SEO
Video - Watch Now
ZGM Awards & Recognition