Brian's Guitar Case Study
Brian's Guitars isn't just a guitar store; it's a haven for music aficionados and guitar enthusiasts. Located in Cheshire, Connecticut, Brian's Guitars offers an eclectic range of new and used electric and acoustic guitars, amps, accessories, and effects pedals. They're an authorized dealer for many big names in the industry, like Paul Reed Smith, Fender, and Taylor Acoustics. With their commitment to quality and expertise, they've become a trusted destination for musicians ranging from budding guitarists to seasoned professionals.
Realizing the need to resonate online as strongly as they do in their retail location, Brian's Guitars partnered with Zero Gravity Marketing. Leveraging our rich experience in digital strategies, we were the go-to team for ramping up their online presence and transforming their digital performance.
The Challenge
When Brian's Guitars approached Zero Gravity Marketing, they were grappling with an outdated website that failed to drive significant traffic or sales. Their existing site lacked search engine optimization (SEO), leaving the business with inactive growth in an increasingly competitive market. Recognizing the need for a fresh approach and technical expertise, Brian's Guitars turned to ZGM for a complete digital overhaul, encompassing everything from website design to targeted ad campaigns.
Outcome
The first step in our strategy was a comprehensive redesign of the website aimed at enhancing user experience (UX) and SEO performance. We initiated on-site optimization by embedding high-search-volume and relevant keywords into the site's content and metadata. The new design was not just visually appealing but also functionally streamlined, laying the groundwork for subsequent marketing efforts.
After the website redesign, we implemented a robust marketing strategy using Google Ads, GA4, and CRO techniques. We ran upper-funnel discovery campaigns for brand awareness and mid-funnel search campaigns using non-branded keywords. Furthermore, display retargeting campaigns aimed to recapture and convert users who were previously exposed to the brand but had not yet made a purchase.
The redesigned website was launched in August 2020, and the impact was immediate and substantial. Website traffic surged by 142%, while new user engagement skyrocketed by 276%. This, coupled with the newly implemented eCommerce tracking, revealed a robust 5.15% conversion rate and generated a remarkable $2 million in revenue.
In terms of SEO performance, the site went from ranking for just 49 keywords in positions 1-3 to ranking for over 1,000 keywords, an increase of over 2000%.
Our approach not only revitalized Brian's Guitars' online presence but also led to a remarkable boost in engagement and sales. With a significantly improved return on ad spend (ROAS) and lower cost per click (CPC), we ensured that the advertising budget was utilized effectively, setting Brian's Guitars on a trajectory for continued growth and success.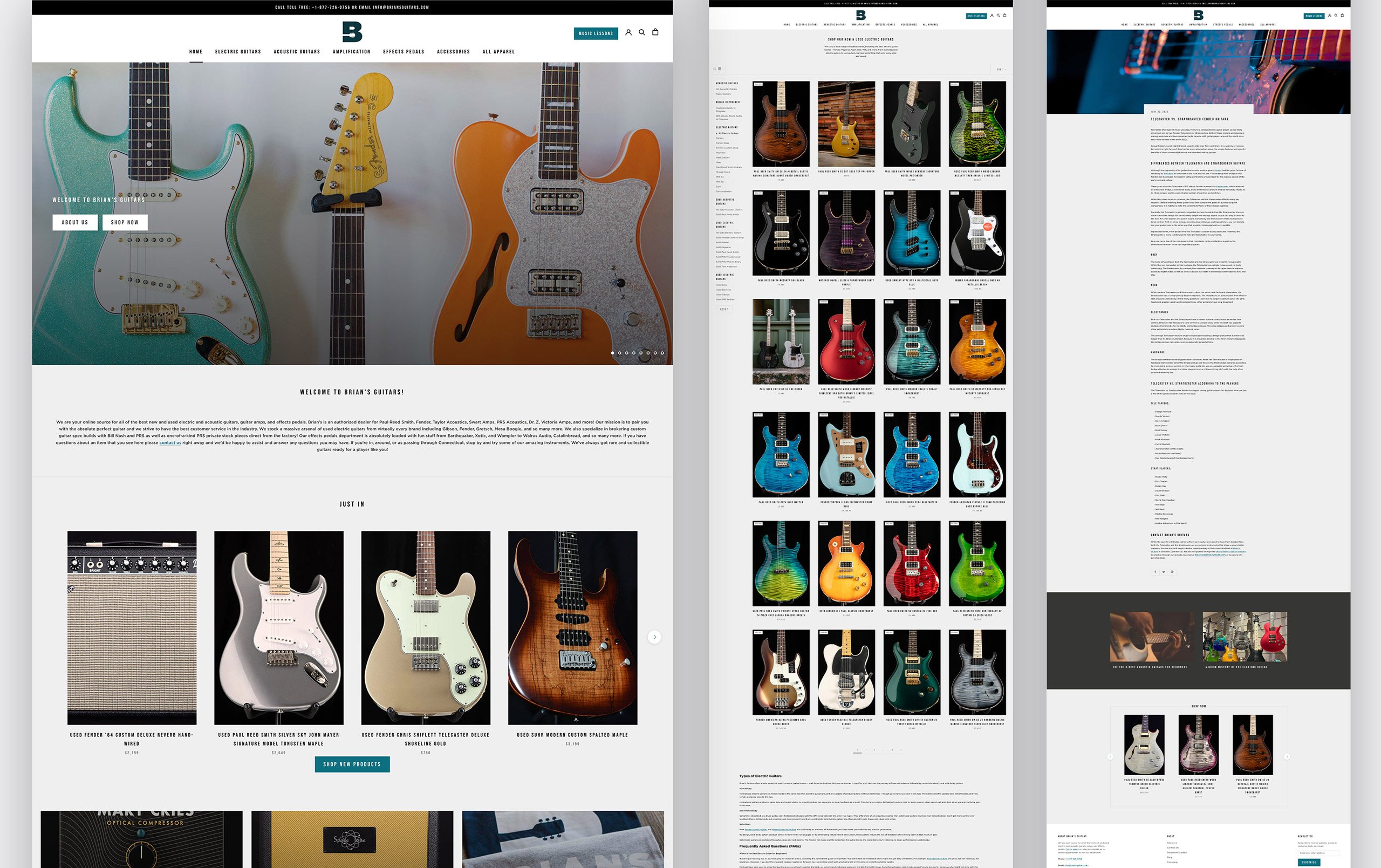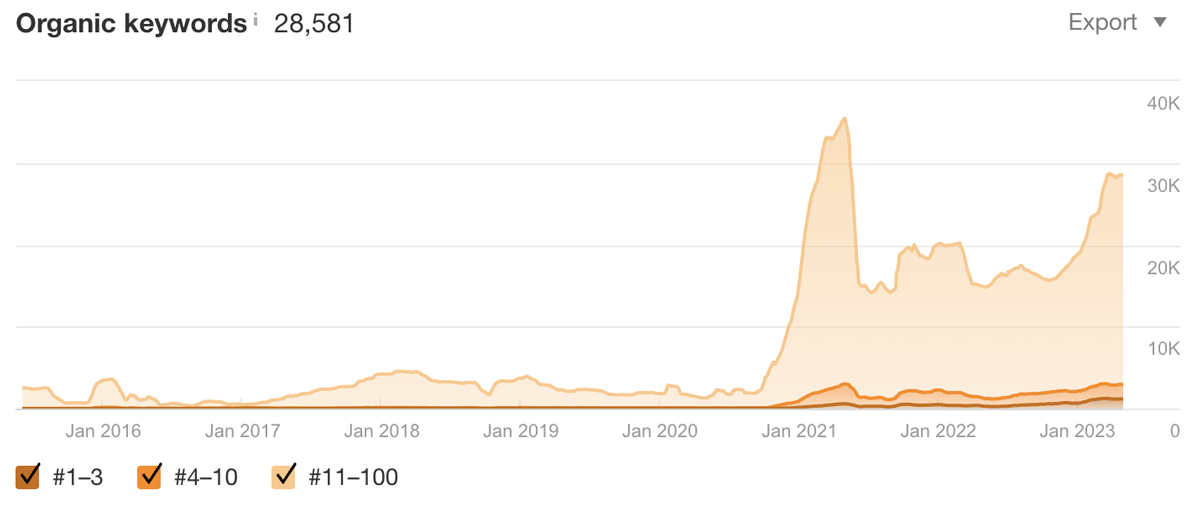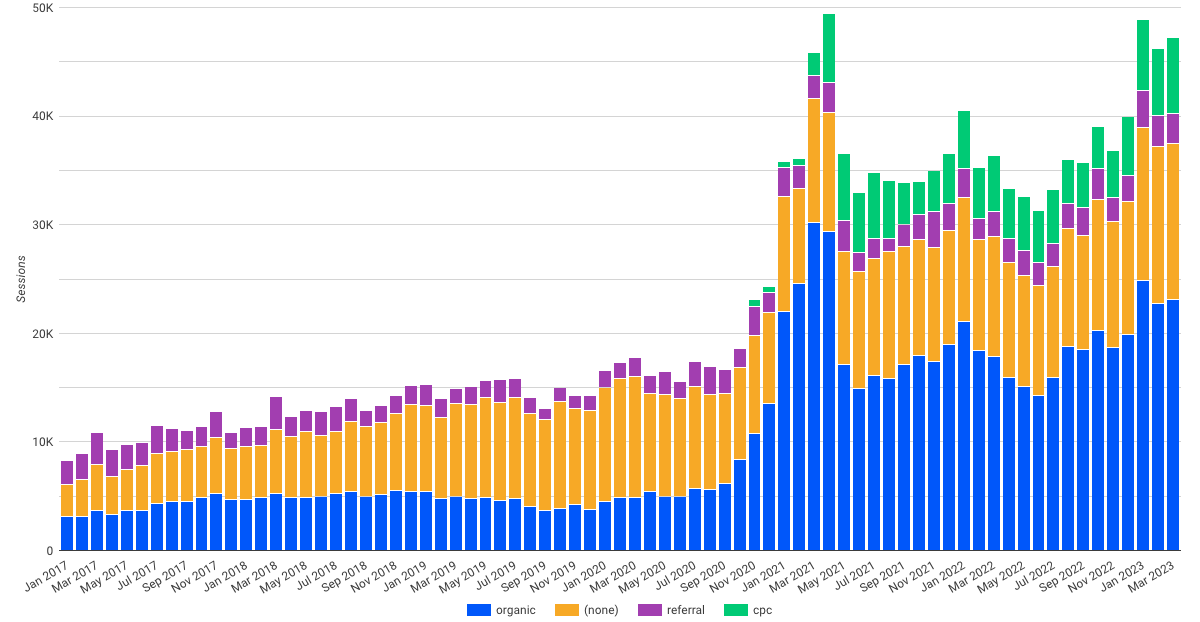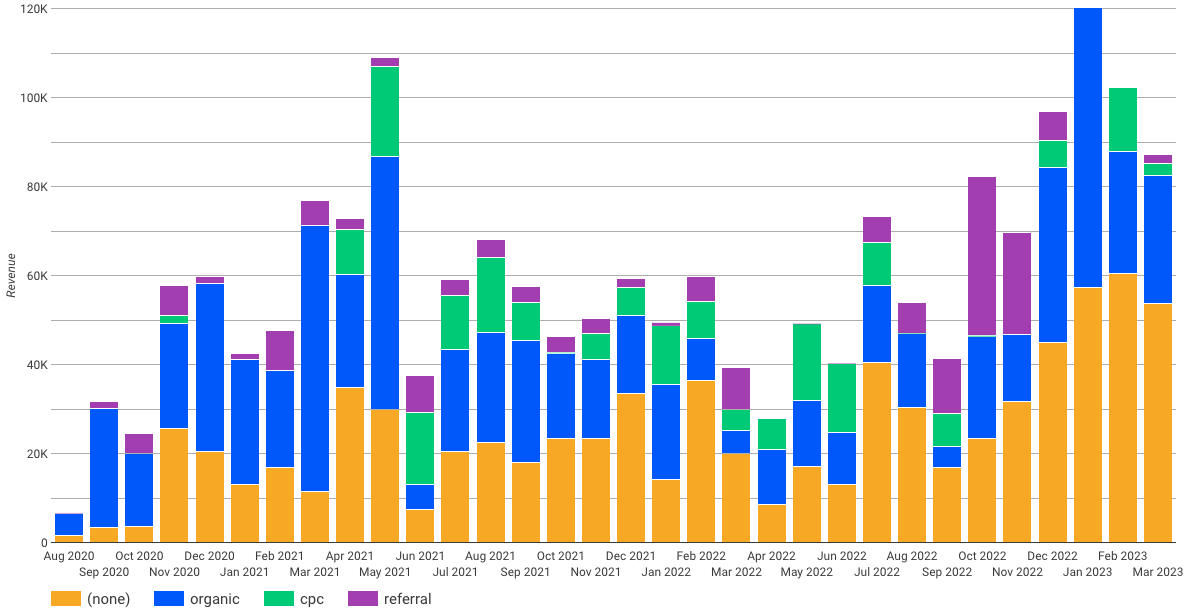 Our strategy yielded impressive results across key performance metrics from January to May 2023:
355%
Impressions Increased
38%
Cost-per-click (CPC) Dropped
35%
Product Views Climbed
98%
Return On Ad Spend (ROAS)