DIGITAL MARKETING FOR...
Insurance
At Zero Gravity Marketing, our expert team is dedicated to finding solutions, developing custom digital marketing strategies, and supporting growth for our insurance clients. As a Connecticut-based agency with over 10 years of experience in all things marketing, we are skilled in creating marketing plans that deliver success customized for insurance companies. It begins with you – the client – and your business's unique goals. We work with you, side by side, to develop an internet marketing strategy that targets all of these needs and delivers high returns on your investments.
One of Our Focus Industries is Insurance
The marketing team at ZGM has experience working with many insurance clients (agencies and carriers) and helping them reach (and exceed) both their marketing and business goals. We support businesses like yours throughout the entire process from start to finish. From getting familiar with your company and identifying its needs to then developing a tailored strategy and assessing the results to measure success, we're here for you every step of the way.
Our digital marketing team offers a variety of services for insurance clients, including (but not limited to) Search Engine Optimization (SEO) and Paid Media, Pay-Per-Click (PPC) advertising, social media marketing, programmatic, Design and Branding, and Mobile App Marketing.
Our Approach for Insurance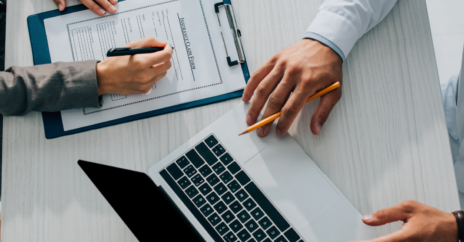 As an insurance broker, you work hard to help your customers find policies that meet their needs and protect their financial future. To help as many people as possible, you either need to be able to find clients or give clients the ability to find you. Establishing and maintaining a robust online presence is crucial…
Read More
ZGM Awards & Recognition