The Leukemia & Lymphoma Society (LLS) was founded in 1949 with one clear mission—to cure leukemia, lymphoma, Hodgkin's disease, and myeloma, and improve the quality of life of the patients and families. LLS funds lifesaving blood cancer research around the world, provides free information and support services, and is the voice for all blood cancer patients seeking access to quality, affordable, coordinated care.
In 2019, LLS set out to generate high-level awareness of its cause by working with strategists that could revamp their social media channels. While LLS previously had a heavy social media presence, the organization's new goal was to take it to a higher level with outstanding content. LLS wanted to bring on an agency who were just as passionate about their mission as they were. This is where Zero Gravity Marketing (ZGM) entered the picture. We offered them a hands-on approach to create and execute a social media strategy that spoke true to the uniqueness of LLS. Not only did we utilize Facebook, Twitter, and Instagram, but we were proactive and took advantage of the latest social trends, recognizing the impact that TikTok could have. The ZGM team used trending dances and fresh visual content to relate to users and to get LLS's important message across to a large audience. September provided us with the perfect opportunity to heighten LLS's social media presence. For Blood Cancer Awareness Month (BCAM) we created a social media campaign that stood out all over the world. The LLS Kiss Blood Cancer Goodbye Challenge went viral and it was the perfect opportunity to amplify their social reach.
The Challenge
LLS already had a substantial online media presence, so we needed to figure out a way to go above and beyond the measures they already had in place. ZGM needed to come in with a strong strategy that would take hold of specific social media channels in a way that was shareable enough to go viral. We had a four-pronged approach:
Educate audience members about blood cancer and position LLS as the leader in the blood cancer field.
Disrupt social threads with content that couldn't be overlooked or ignored while providing the audience with a personal connection to the cause.
Generate donations for LLS through an inspiring BCAM Facebook fundraiser.
Promote a viral social media challenge among social media users and influencers.
The goal of their social media strategy and the Kiss Blood Cancer Goodbye Campaign was to use impact statistics that would resonate with the audience in a "Did you know?" type of way. ZGM paired LLS's feed posts with interactive Instagram and Facebook stories that supported the main content themes.
Outcome
ZGM produced weekly content to create a stronger presence for LLS on Instagram, Facebook, and Twitter. We relied on remarkable visuals to showcase the impact of donations, motivate the audience, and deliver inspiring statistics to encourage engagement. To inform and educate social media users about blood cancer, we:
Used impact statistics and "Did you know?" content to explain the different types of blood cancers and the resources that LLS offers to patients, families, and caregivers.
Paired social feed posts with interactive Instagram and Facebook stories that supported the main content themes.
Used a variety of content types (such as links, carousels, and videos) across Facebook, Instagram, and Twitter.
For the Kiss Blood Cancer Goodbye Campaign, we introduced a two-month trial run of an influencer activation to determine future applications. We targeted influential Instagram users of Nano (<10k) and Micro (10-50k) levels through manual discovery and approved celebrity influencers. We also manually vetted 100+ users through organized spreadsheets with contact information and key identifiers such as "survivors and advocates," "leukemia," and "lymphoma."
FACEBOOK:
122%
YOY ENGAGEMENT INCREASE
INSTAGRAM:
215%
YOY ENGAGEMENT INCREASE
TWITTER:
465%
YOY ENGAGEMENT INCREASE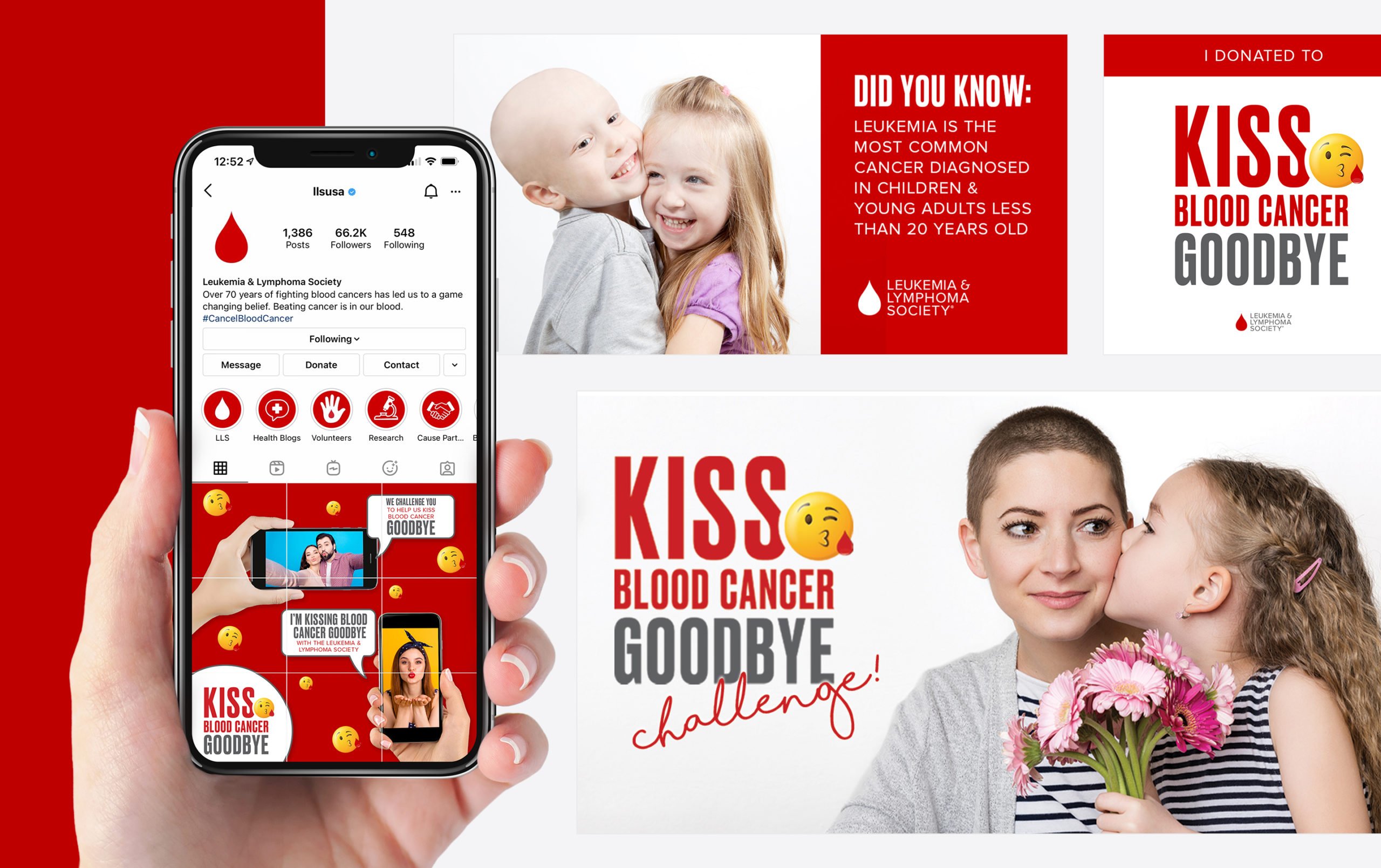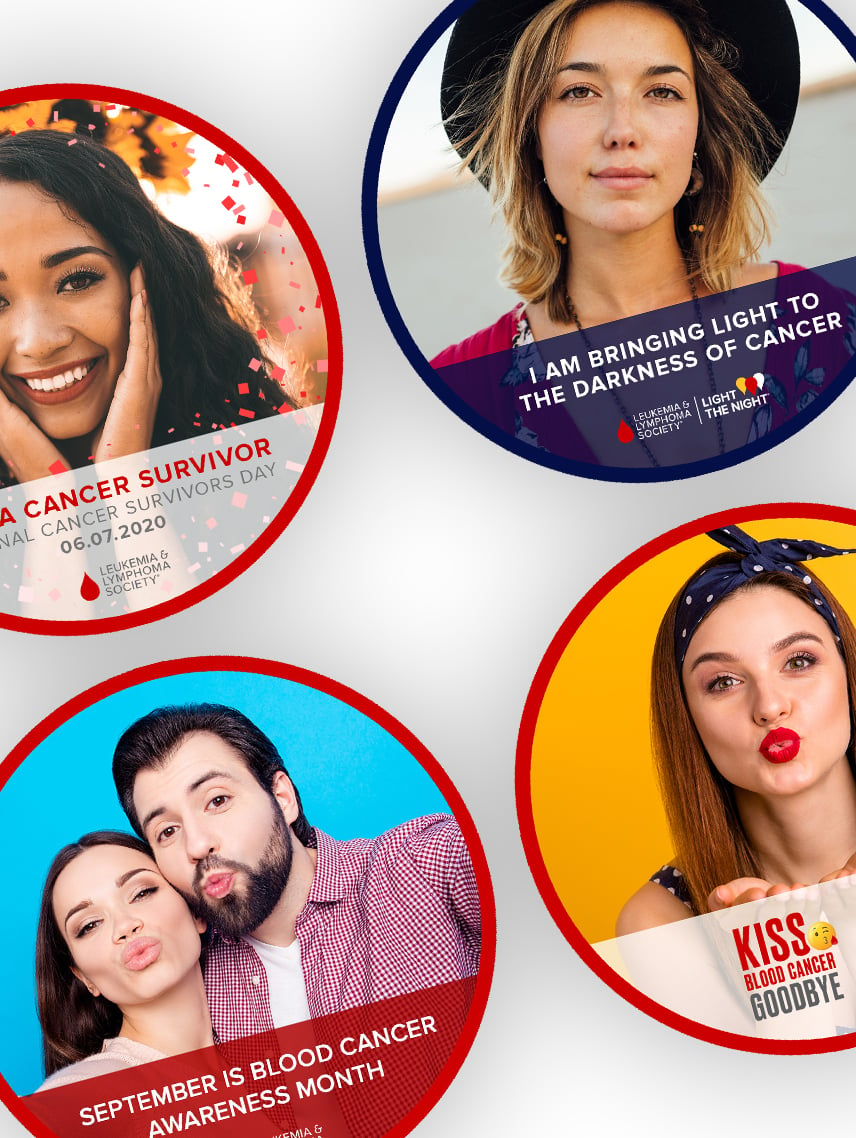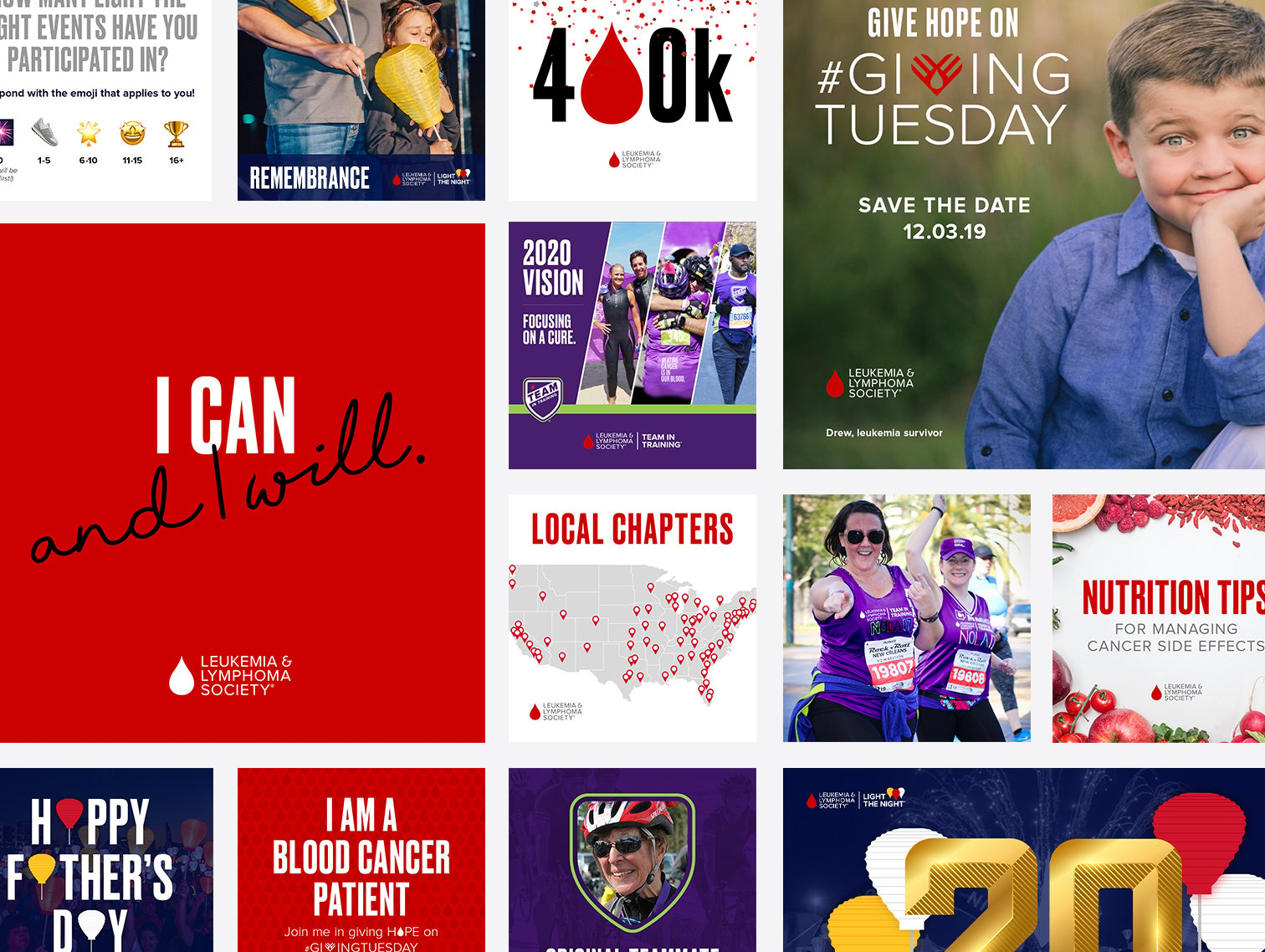 Strategic Planning
Campaign Ideation
Brand Positioning
Social Media Management
ZGM Awards & Recognition