DIGITAL MARKETING FOR...
Pharmaceuticals, Bio-Tech, Lab Equipment, and Medical Devices
At Zero Gravity Marketing (ZGM), we offer in-depth digital marketing solutions for pharmaceutical, bio-tech, lab equipment and software, and medical device businesses. Our skilled and dedicated marketing professionals will take the time to learn about you and your business so we can create personalized strategies that best suit you. When you work with us, we'll go above and beyond for your success.
ZGM's History with Pharma Marketing
Our Approach for Pharma, Bio-Tech, Lab Equipment, & Medical Devices Marketing
Our SEO experts' approach for these companies is centered around safety and the well-being of individuals. While SEO-driven, we also find it important to provide valuable information that readers can implement in their lives. Our SEO team focuses on relevant content, link building, and providing reputable information. We optimize content with keyword-rich information and internal linking to enhance user experience with technical SEO and on-site optimizations. We also focus heavily on link building and how to surpass competitors in the search engine results pages (SERPs).
For medical equipment or pharmaceutical businesses, the most common challenge is that the industry is ever-changing. Our team takes the time to look into the issues preventing websites from ranking on the first page and has a funnel process to increase organic traffic. ZGM looks at new data and trends from reputable sources and provides many links to support the citations within content development.
Our Pay-Per-Click efforts for bio-tech, medical device, and pharmaceutical services are implemented in a cross-channel, integrated/holistic approach. We oversee our campaigns using full-funnel audience nurturing.
The strategy for PPC ads comes in many forms tailored to each client. They include steps that are designed to target the desired audience. For Google Search, we run branded, non-branded, and competitor campaigns. We also focus on Google Discovery for content amplification – landing on case studies, reports, and even blogs.
Another tactic that is a part of our PPC approach involves call and form tracking for lead quality integration to CRM. Our PPC team has implemented unique strategies for all our pharma, bio-tech, lab software, and medical devices clients, including the above approaches. Additional strategies include Google Display ads, YouTube ads, and conversion-optimized landing pages.
The goal of organic social media for pharmaceutical services is to raise brand awareness and educate an audience.
The pharmaceutical industry often faces image issues, and social media allows companies to create their own narrative without a third party telling the story. Social media storytelling adds elements of emotion, sparks conversation, and encourages people to take action. Our experts lead with strategy and let data dictate the rest. We strive to create an online personality in conjunction with our other departments so we're all aligned.
Our content experts stand out in these industries because our team does their due diligence to research, strategize, and create content buckets that make sense based on the needs of the brand. We also have access to a wide range of industry-specific writers, so we can find one that fits the company's tone and needs. Because every business is unique (especially in the medical field), our onboarding process involves questions that will help our team get to know the business, brand, and industry.
From gated content to blogs, landing pages, and ad copy, our content strategists have worked with many clients in these industries to help educate audiences, build trust, increase brand awareness, and nurture leads.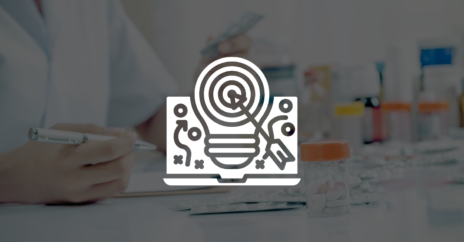 When it comes to pharmaceutical brands, it's about more than just creating the right product in the healthcare space. It's about how you sell that product and educate your audience that you have the best one out there. But how can you ensure searchers are coming across your brand while fully understanding your mission and…
Read More
ZGM Awards & Recognition