At Leisure Digital Marketing Strategy
At Leisure Contractor Licensing provides online license courses and exam prep for construction contractors. Courses include Hoisting Engineer, Construction Supervisor, Plumbing & Gas Fitter, Electrician, and more. The continuing education company is based in Massachusetts but offers courses in other states, including Georgia, Florida, and Utah, along with national professional development courses.
At Leisure came to Zero Gravity Marketing (ZGM) to expand their reach beyond direct mail marketing. They weren't satisfied with their experience working with other marketing agencies and wanted to bring on a new team of reputable professionals. Once our team heard this, we knew we could put together the perfect full-funnel marketing plan to help At Leisure reach their goals.
The Challenge
At Leisure was lacking top-of-funnel awareness strategies and integrated marketing campaigns. Because they were largely relying on direct mail as the primary source to attract new customers, bringing leads back to their courses was problematic. At ZGM, our challenge was to improve attribution and decrease mailing costs without sacrificing recent customer acquisition. In addition to general audience growth, At Leisure would soon be losing access to state mailing lists, which could impair gaining new leads.
Outcome
ZGM's primary focus was to diversify At Leisure's marketing outreach and enhance their digital footprint to improve attribution. Another important aspect was measurability and tracking of our efforts — a missed component from previous campaigns, mostly because direct mail was their main marketing target. After completing audits of At Leisure's past marketing efforts, ZGM provided a full-funnel marketing and media plan.
When we introduced new channels to develop a marketing mix, we created a communications calendar that covered messaging strategies across all channels and course offerings for the entire year. This helped with coordination and strategy especially with multiple courses in different states and renewal deadlines to keep track of. Content development, including blog writing, was aligned with the calendar, so content added to the site was timely and helped reach monthly goals. ZGM spent time with At Leisure educating them on this approach and looking at their business from an eCommerce perspective versus general B2C to open doors for new opportunities. For example, we explored abandoned cart strategies and retargeting messaging.
Once At Leisure converted their classroom experience into online courses, ZGM quickly pivoted all marketing efforts to support this new launch. By implementing a full-funnel marketing and media plan by a team of trustworthy experts, At Leisure significantly reduced it's reliance on direct mail marketing and found success with new digital channels.
151.17%
Increase in organic Impressions
1.3%
Decrease in Bounce rate
2,275.9%
Increase in Google Ad Impressions
171.7%
Increase in Ecommerce Conversions
33.3%
Increase in Web Visits
41.2%
Increase in New Users
262.3%
Increase in Transactions
301.4%
Increase in revenue
UI/UX Audit
ZGM's strategy before building out At Leisure's marketing plan was to audit all past marketing efforts, including search engine optimization (SEO), Google Ads, Pay-Per-Click (PPC), social media marketing, email marketing, and direct mail marketing. We provided a website usability (UI/UX) audit and a customer journey (path-to-purchase profile) review to improve website conversion rates and understand prospective customers. Once we gathered that information, we created At Leisure's full-funnel marketing plan and introduced new marketing channels that included Google Ads, SEO, Facebook, Instagram, LinkedIn, and programmatic ads. They also covered email marketing and marketing automation. ZGM's efforts focused on significantly reducing the direct mail component, too.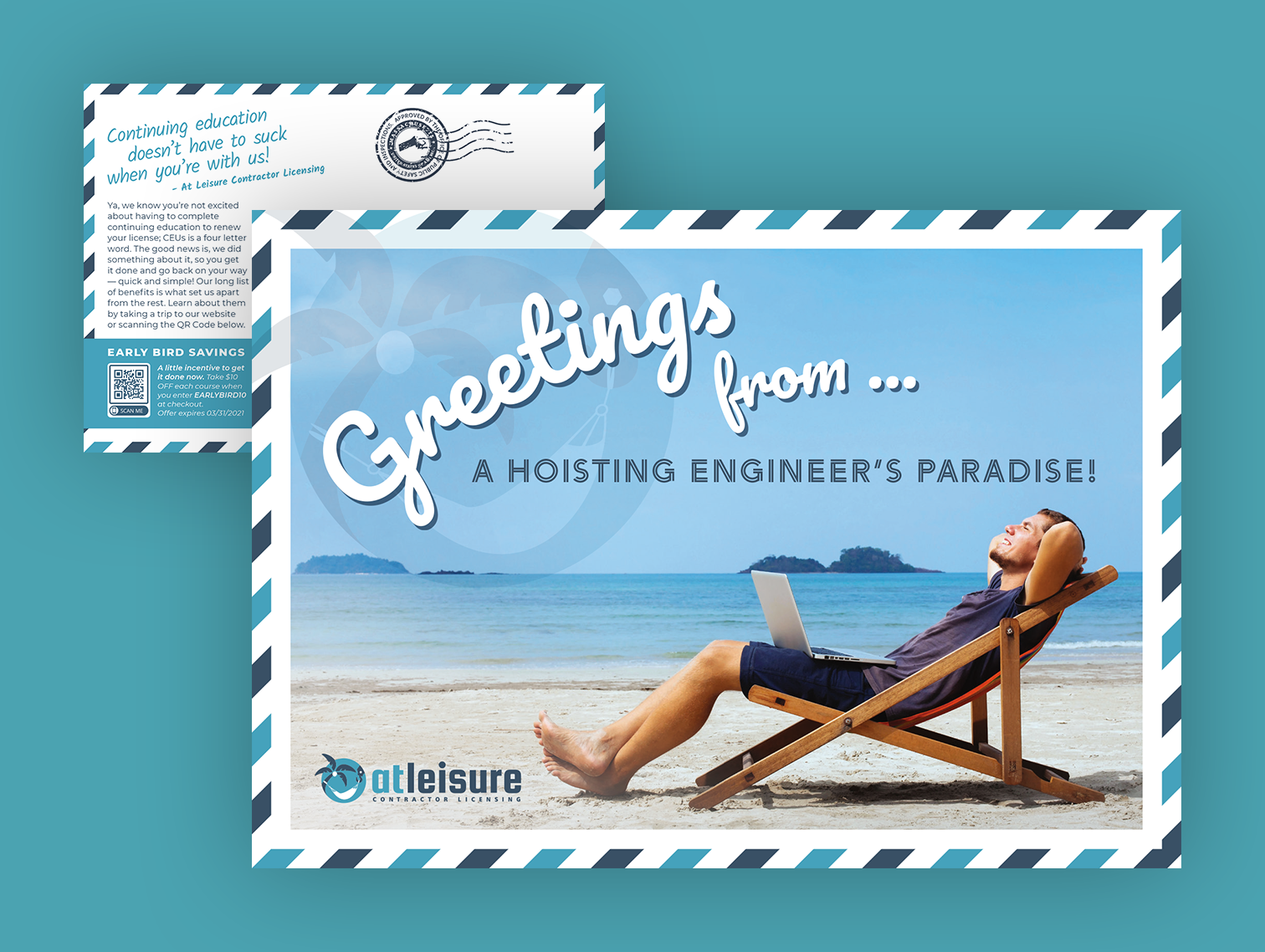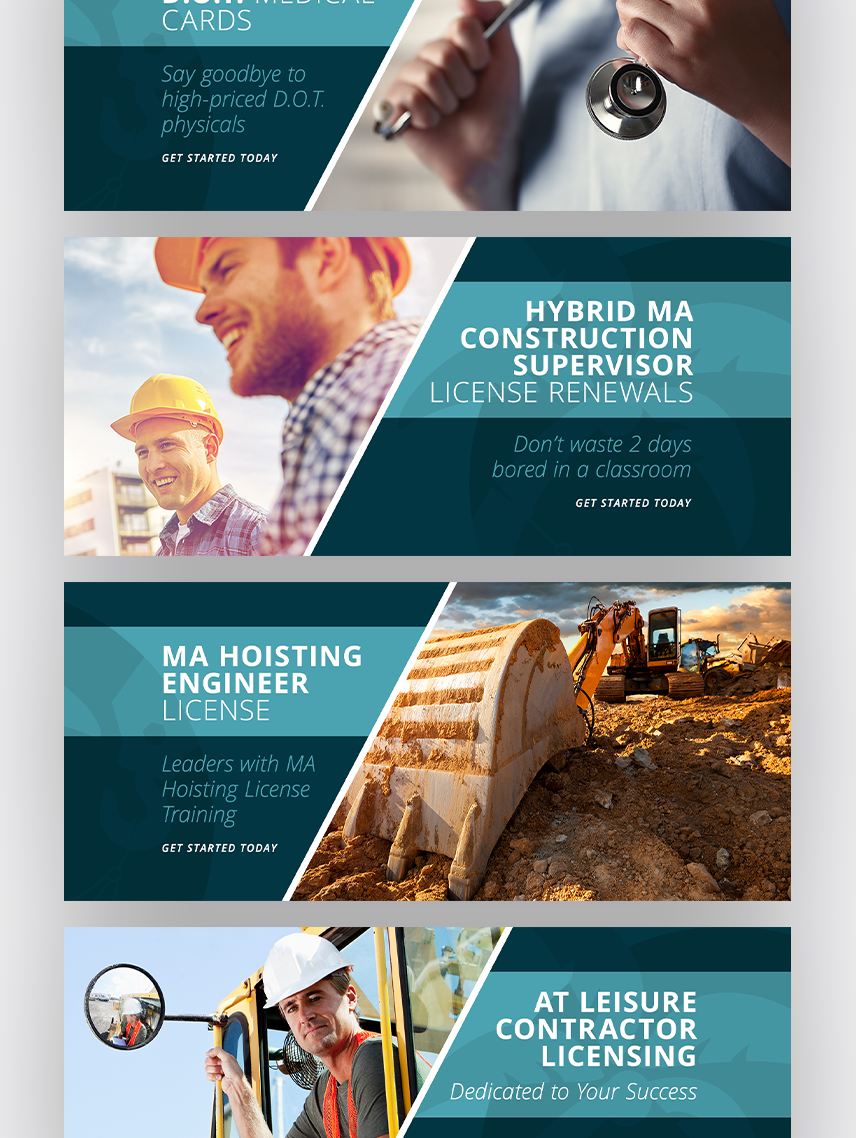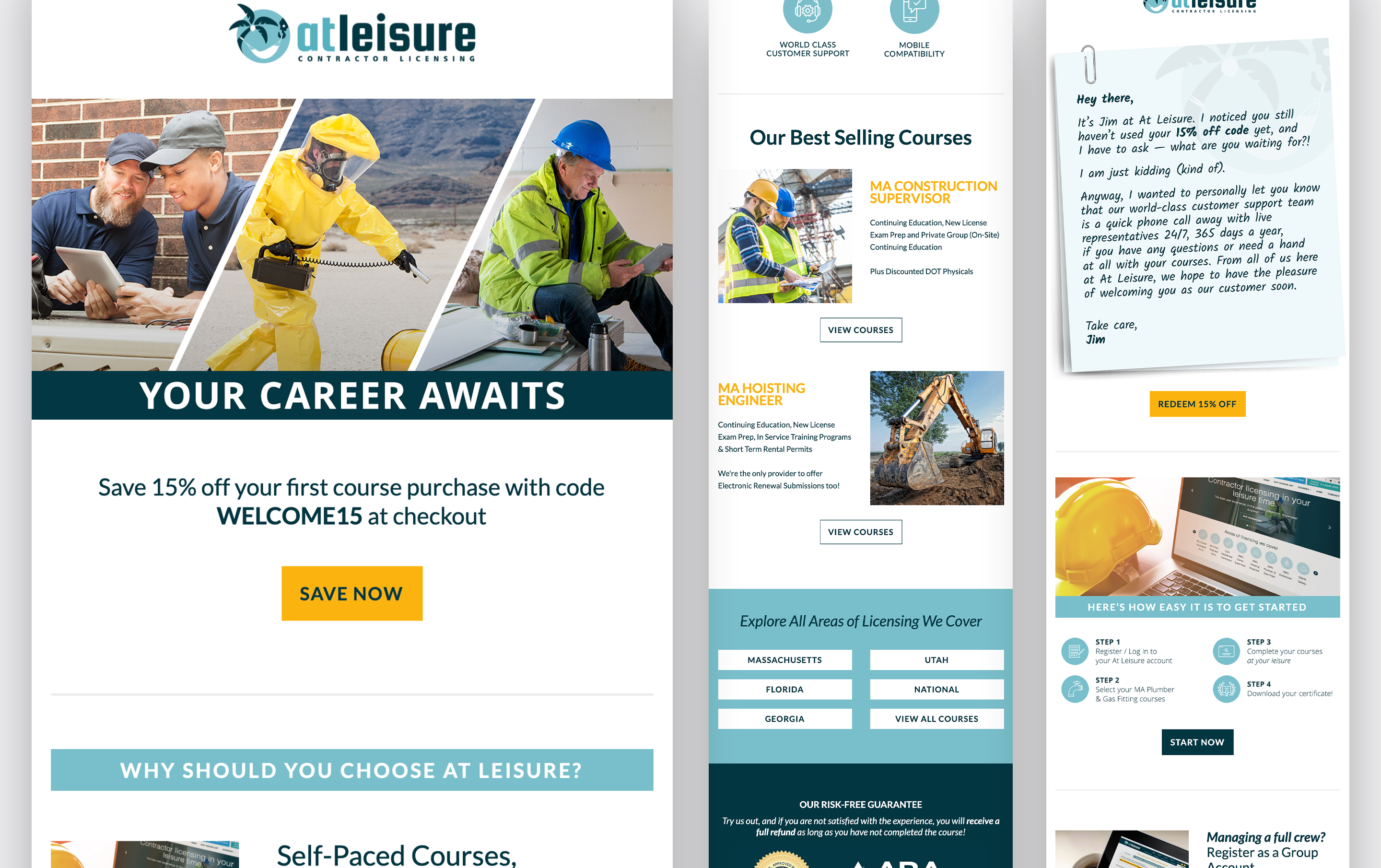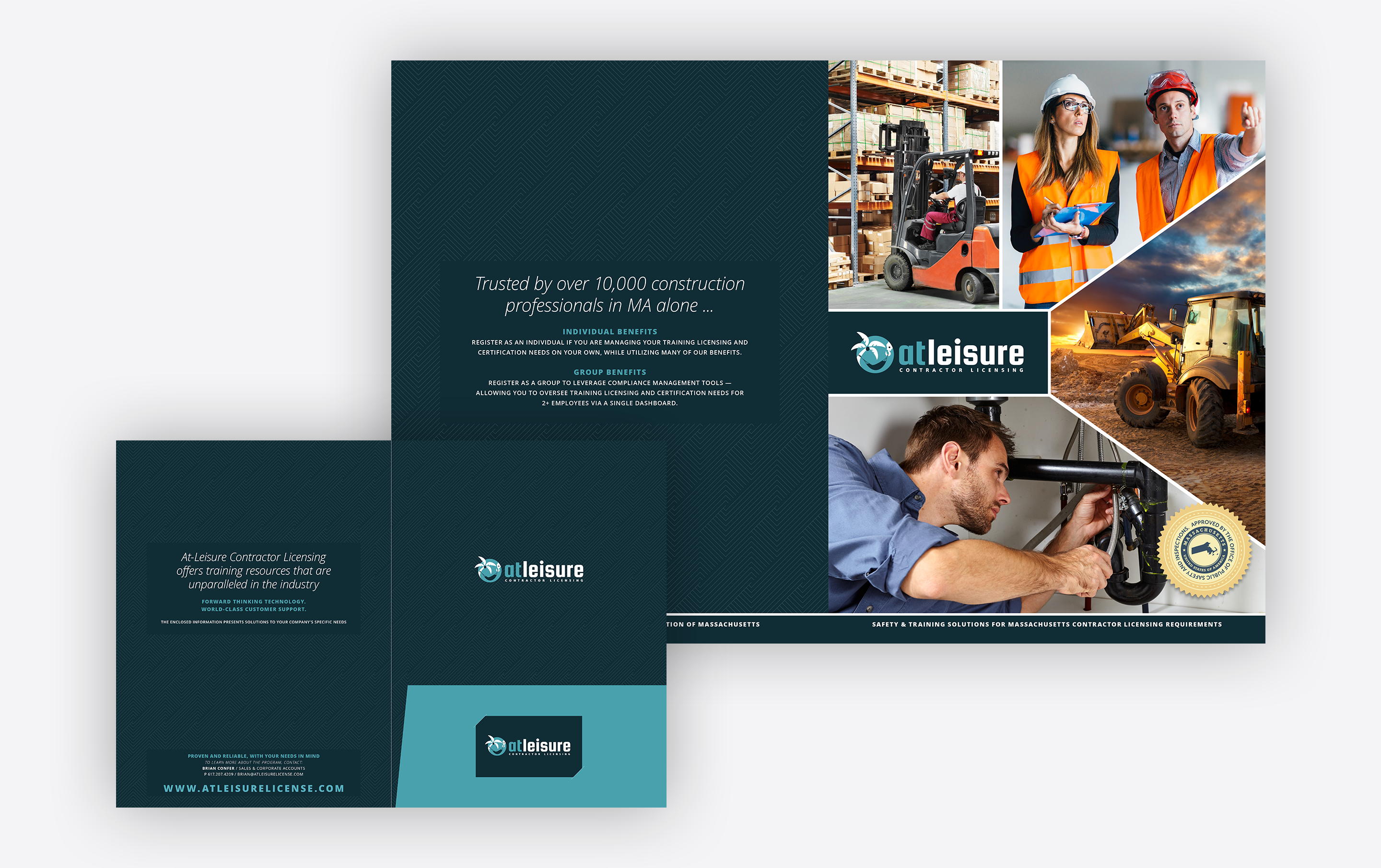 Email Marketing & Automation
With our strategy in place, ZGM introduced email marketing into the mix. We tested abandoned cart automation strategies, retargeting messaging, and created a holiday promotion strategy as a first-time component to At Leisure's overall marketing efforts. This promo performed well on email, bringing in a 235% increase in transactions from the previous year for their Massachusetts-based courses.
Email Marketing
Full-Funnel Marketing & Media Planning
ZGM Awards & Recognition